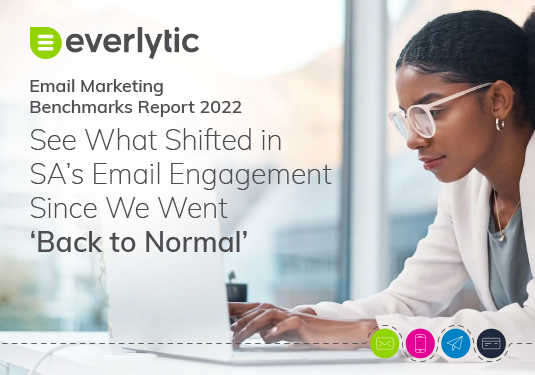 Every two years, we analyse the billions of emails sent from our platform to see what the latest engagement benchmarks are. You can use these benchmarks to see how your email engagement compares to the averages in your industry and across the South African market.
In this year's report, we analysed email engagement data from 2022 against the data from our 2020 Benchmarks Report. Overall, the metrics show a positive upswing for email marketing, though there are some industries that stand out from the others. Also, with email privacy adjustments becoming a reality, we're seeing platform rates we've never seen before.
We speculate that some of these trends are related to email marketing's 'return to normal' post the pandemic. Others may just be a case of optimising content for the audience. Either way, this report should shed light on where you can improve.
What's in the Report?
Since we went 'back to normal' in 2022, we've seen multiple trends cropping up in the data. Here's a teaser of what we found.