Bulk email is one of the three most popular communication channels globally and with so many email users worldwide, it's a super convenient touchpoint. As a result, you could easily assume that there's not much to doing it effectively. But like the car you drive, which reliably gets you from point A to B, bulk email needs some attention to consistently give you the ROI you're looking for.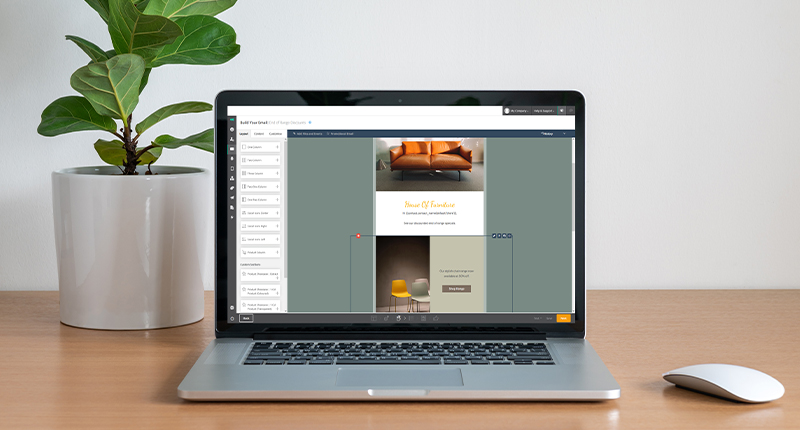 What is Bulk Email Marketing?
Bulk email is the mass sending of an email, or email campaigns, to a large audience of subscribers who have explicitly opted in to receive them. Typical examples of bulk email include newsletters, promotions, surveys, and important updates relevant to the audience being addressed.
Why Do Bulk Email Marketing?
Bulk email helps you share messages at scale. This means that the ROI on bulk email can be huge when it's done properly. Because of this potential value, it's worth your while to explore some bulk email essentials. Without them, your efforts could be disappointing – especially if you're new to the game.
Fortunately, you can avoid disappointment with a little bit of work and basic industry knowledge. Let's jump into it.
Getting Started in Bulk Email
If you've already sent your first bulk email campaign – and seen the results – you probably know that there's a lot more to it than creating an email, loading your list, and clicking send. To become a proficient bulk communicator, you'll need to be comfortable in three key disciplines.
Managing your database
Crafting effective emails
Tracking email performance
Let's briefly look at each of these in some detail.
1. Managing Your Database
This is where bulk email success starts, because data privacy compliance is a non-negotiable for any responsible email marketer. Knowing how to effectively use subscription forms to grow your database is the first step. This can be followed by tactics like using landing pages, surveys, competitions, and social media campaigns to compliantly grow your email subscriber lists.
Next, you'll need to pay attention to database hygiene by removing old, or non-compliant data from your lists (more on this later).
2. Crafting Effective Emails
Writing engaging email copy is essential to email marketing success, as it helps you stand out from the crowd.
Once you populate strategic areas of your emails with winning copy, you can turn your attention to how readers interact with each element of your email design. Give readers clearly defined milestones via consistently executed layout and visual language. Then add rich elements like dynamic and interactive content to keep your readers engaged.
3. Tracking Email Performance
The last key component you'll need to make the most of bulk email marketing is performance tracking. Knowing how your emails fare when they meet your audience is essential for improving your strategy and setting clear goals for future campaigns. When you get proficient at this, you can start benchmarking your email comms against industry standards.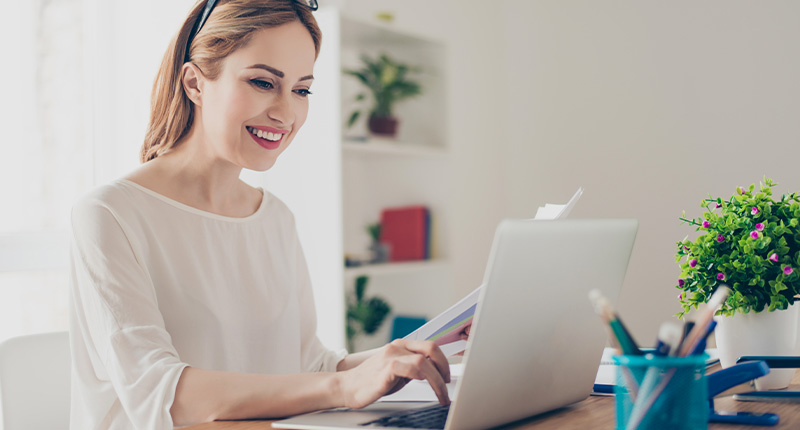 List Hygiene in Bulk Email Marketing
An often-overlooked part of effective bulk email marketing is keeping your lists clean and compliant – also known as list hygiene. The consequences of not cleaning your lists can be disappointing delivery rates, fruitless campaigns, damage to your brand, or even fines for violating subscribers' data privacy.
Fortunately, there are five simple techniques you can use to reduce the risk and keep your delivery rates intact.
1. Never Buy Customer Lists
Buying customer lists opens your business up to a whole host of risks that are better to avoid by collecting your own data compliantly and making sure you know where it comes from.
2. Put Double Opt-Ins in Place
Send subscribers a confirmation email to ensure that they're willingly joining your contact list and that they're human – not bots. Bot traffic can mess up your email performance tracking and your sales pipeline, if you're tracking leads.
3. Get Rid of Bounced Data
Bounces happen when you send emails to inboxes that are either temporarily (soft bounces) or permanently unavailable (hard bounces). When your bulk emails bounce too often, your deliverability will suffer. To avoid this, regularly remove hard-bounced and inactive contacts from your lists.
4. Remove Unsubscribed Contacts
To avoid contacting people who no longer want to receive your emails (and being reported as spam), make sure you switch off unsubscribed contacts from your lists. This is a legal requirement under POPIA and not doing it can result in serious fines. Fortunately, some modern communication platforms can help you automate this process and give you the ability to put easily accessible opt-outs in your emails.
Want to learn about the real impact of POPIA on marketing, what to do about it, and how not to kill your email list in the process? Get our POPIA guide
5. Segment & Filter Your Lists
Perhaps one of the most basic and effective ways to focus your bulk email campaigns is by breaking your lists into segments. This way, you can send more relevant content to subscribers who want it – and avoid sending info that's not suited to their specific interests.
Contact tagging is a popular method for segmenting data that also allows you to build more complex filters in some digital communication platforms. In addition, filters offer you a more granular way of segmenting data and increases your chances of reaching the exact audience you're aiming at.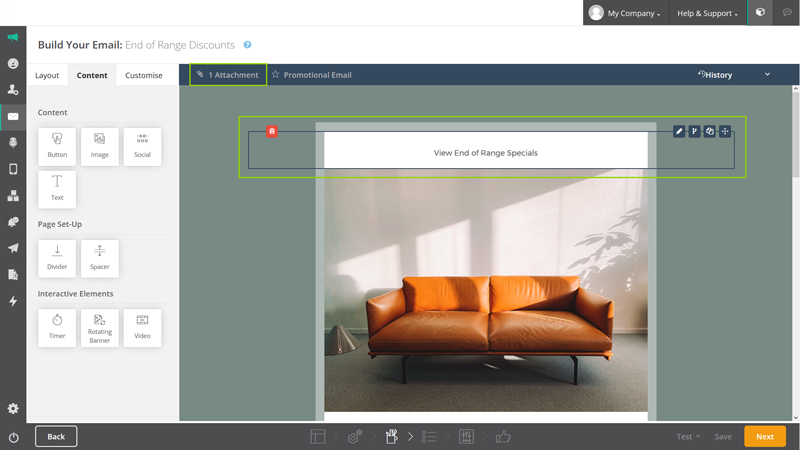 What to Look for in a Bulk Email Platform
Given the number of options out there, you're probably asking, "What is the best bulk email service or platform for my business?". The answer depends on what you want to achieve in your campaigns, but you'll likely need at least the following to cover most of the bases of bulk communication:
1. Database Management Tools
Enhanced data security, the ability to segment and filter data, and data-privacy-compliance tools can help you achieve effective database management. So, go for a platform that prioritises these features.
2. Email Building & Design Tools
Some digital communication platforms offer convenient drag-and-drop email building tools to free up time for your teams and help keep your email comms eye-catching and visually consistent.
3. Email Performance Tracking
Opt for a platform that gives you one central hub for monitoring key email performance metrics like opens, clicks, bounces, and unsubscribes (to name a few). Keeping track of email delivery and engagement will help you improve your email campaign performance in the long run.
4. A/B Split Testing Ability
You can save yourself a lot of effort by testing two different versions of the same email via A/B split testing. That's because, if used strategically, it can reveal what works in your emails and what doesn't. Some modern platforms have this as a standard feature.
5. Basic Personalisation Features
Choose a platform that enables you to use compliantly gathered customer data to make your emails more personalised. This can help boost engagement on your campaigns.
Personalisation has become a necessity in marketing and communication, but many brands still aren't using it effectively. Get our Step-by-Step Guide to Message Personalisation so you know what it is, know why to use it, and you can develop your brand's personalisation capacity one step at a time.
Attachments in Bulk Email
Once your data management is in order, you can get further performance wins by optimising attachments in your emails. After all, it's far more convenient to send attachments via bulk email than couriering hardcopy docs to people. That said, there are some real risks you need to be aware of.
Firstly, recipients can forward your emails without you having any control over who sees the attachments, and your emails may be treated as spam since malware is often spread this way too. Still, you can do the following to make your bulk email attachments more secure and efficient.
1. Protect Them with a Password
Though not fool-proof, you can make it difficult for unauthorised recipients to view an attachment by requiring a password only the recipient would know when opening the file.
2. Use Dedicated Download Links
Messaging platforms like Everlytic offer the ability to send links to contacts, directing them to an online version of an attachment rather than attaching the actual file to your email. This makes your emails "lighter" and avoids queuing and delays when sending.
What is Unsolicited Bulk Email?
Now that we have a clear idea of what good bulk email practice looks like, let's turn our attention to the flipside… Unsolicited bulk email. This is bulk email that a recipient didn't opt in for. Because it's sent out at scale, it's commonly known as spam email.
Responsible email marketers take data privacy compliance seriously, as not doing so can carry a hefty price. Whether you're in South Africa or the UK, there are various sets of compliance legislation governing the proper use of bulk email comms.
A staple of most data privacy frameworks (including POPIA and GDPR) is the necessity to opt in for bulk email and other types of direct marketing. Giving your audience a convenient way to opt in and unsubscribe is one of the ways you can prevent legitimate bulk emails from landing in the spam folder.
Most people are unaware of the complex processes involved in getting an email to a recipient's inbox, or what avoidable mistakes they're making when building and sending campaigns. Find out how you can do more to ensure your emails go where you want them to go. Get our Email Delivery Guide.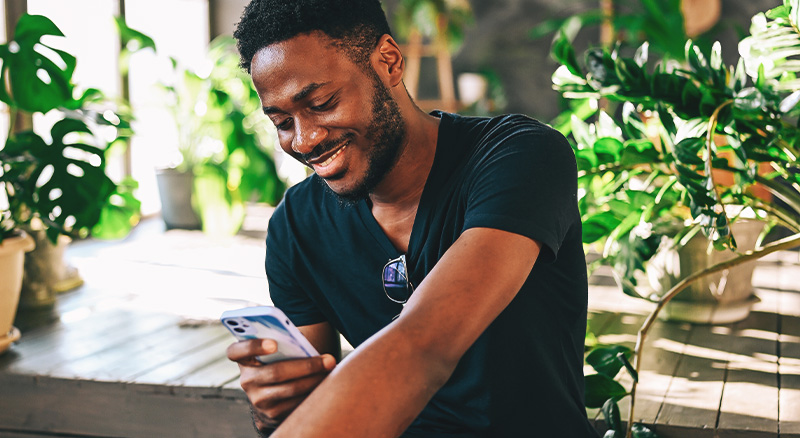 What's Next in Your Email Journey?
If you're getting good ROI from your email campaigns, you've reached a milestone you can be proud of. At this point, you've realised that bulk email isn't a static channel, but rather a continuously growing and rewarding touchpoint that can ensure success for your business in the long run.
There are deeper levels of message optimisation that can add additional value to your digital comms – like the ones we explore in the Everlytic Growth Journey. Check it out to see what's possible when you embrace all the options available to you as an email marketer.