Imagine you could reach your boldest marketing goals without having to spend too much time or money. You can – with landing pages. Think of them as one-page extensions of your digital marketing campaigns that can generate leads swiftly and function as online conversion machines. But to be effective, they need to be simple and specific. Here's how you can best use landing pages to generate leads and optimise your conversion rates.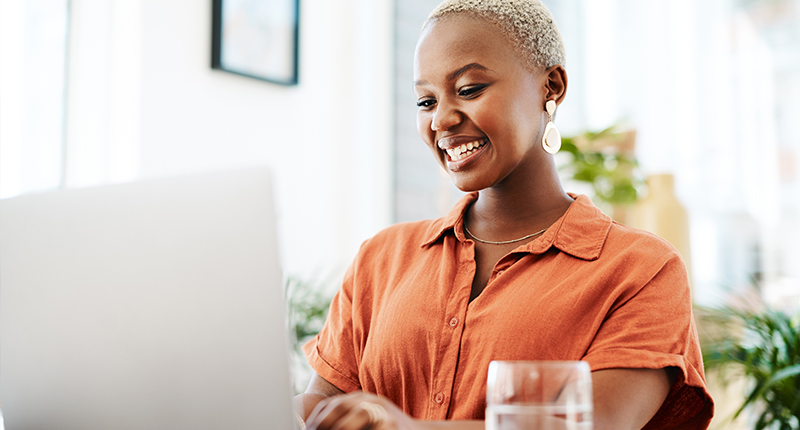 Previously, we covered landing page basics in a two-part blog series. In Part 1, we explained:
What landing pages are and how they work
What to consider when planning a landing page
What the best practices are when building them
In Part 2, we explored:
What the elements of a good landing page are
Some examples of great landing page designs
Now, we'll look at how you can use landing pages effectively in your marketing campaigns to generate leads and convert sales.
How to Get More from Landing Pages
Landing pages are web pages that you can use to extend your digital messaging campaigns beyond email, SMS, and online subscription forms to give your audience more information about a particular feature, product, or service. Think of them as one-page information destinations.
They're focused and specific, so you wouldn't use one to explain your entire business model or to market many different segments of your business. Rather, you would use one to highlight a particular offering.
A landing page would be a great way to explain a certain special offer in a bid to make a sale, to market a downloadable item like an eBook, or to entice users to subscribe to your newsletter.
What Is the Purpose of Landing Pages?
Landing pages are most effective in nurturing your audience further down your marketing funnel. This is because they direct a user's focus to a specific offering and, in return, gain some information about the user that can transform them into a viable lead.
The most important feature, therefore, is your call-to-action, which would differ between landing pages depending on your aim. You could ask a user for their contact data in exchange for a free download or to subscribe to a newsletter, or you could make a sale.
Landing pages are powerful marketing tools that you can create from templates easily and quickly. Learn more about our intuitive landing page builder.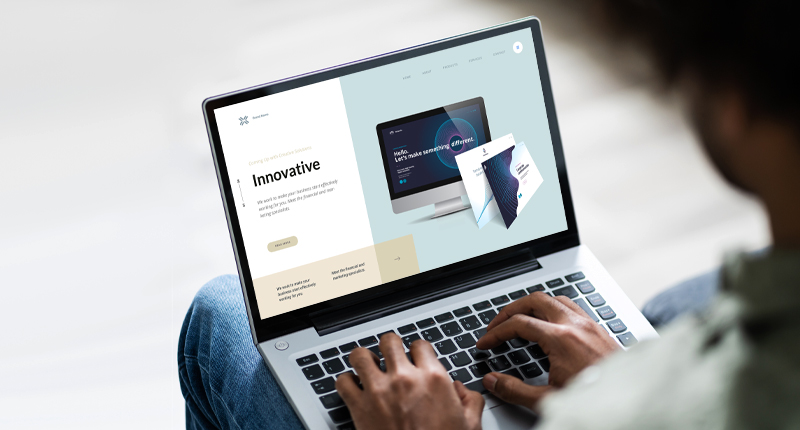 What Makes Landing Pages So Effective?
Landing pages are referred to as online conversion machines for their ability to transform curious users into hot leads. Let's take a deeper dive into the elements that make them so effective in marketing campaigns.
Targeted Goal: Landing pages are non-deceptive. Their messaging is targeted to alert users about a specific offering – usually one that's distinct from your everyday business activities – in exchange for data from the user. They are particularly handy to announce a new product or service, time-sensitive information, or downloadable documents.

Clear Focus: The structure of a landing page is simple and focused with each element enhancing the messaging about the specific offering. For example, the headline describes the benefit(s), the image strongly illustrates what the user will get, the copy is concise, and the call-to-action is compelling. In this way, a user will understand exactly what is on offer and how to proceed – be it filling out a form, downloading a document, or buying a product or service.

Custom Design: As a rule, landing pages should be easy to navigate without distracting features that compete for your users' attention. But that's not to say they should all look the same. You can optimise each landing page to serve a particular purpose through unique designs. With Everlytic's drag-and-drop landing page builder, you can create custom designs quickly, easily and without any HTML knowledge.

Responsiveness: You want to make sure your landing page looks attractive on any device so no matter how a user accesses your page, your brand identity and messaging is on point.

Valuable Insights: Advanced landing page builders offer reporting on engagement so you can learn who is accessing your information, whether they follow your call-to-action or not. Often, you can view the total clicks, visits (both unique and returning visitors), and downloads on all your published landing pages.

Easily Promoted: Landing pages are easy to promote via email and social media.
How to Nurture Leads with Landing Pages
Find a trustworthy platform that can help you build targeted, visually appealing, and responsive landing pages.
Understand who you aim to sell to and ensure your messaging is directed to that persona.
It's worth repeating: Ensure the messaging and design of your headline, image, copy, and call-to-action is simple, compelling, and focused on one offer.
Give clear instructions so the user knows what you want them to do – be it download a form or enter their contact details.
Provide evidence of the benefits of your offer, like including social proof, stats, or listing the values they will gain.
Use A/B testing to ensure you lead with the strongest landing page.
Supply a thank you page for when a user submits their data.
For a straightforward explanation on how to create an effective landing page with Everlytic, check out our dedicated Knowledge Base entry.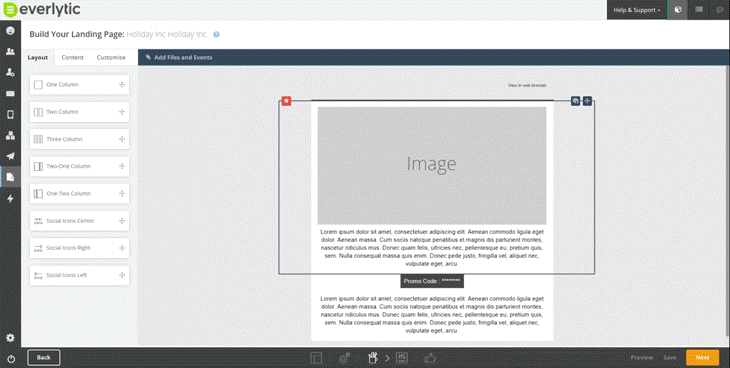 Build Attractive Landing Pages That Drive Sales
Marketing in an age of digital distraction is no easy feat. Consumers likely have multiple devices, screens, and pop-ups competing for their attention, which means you need your offer to stand out. This is where landing pages come in handy. Using one web page, you can attract users to a space that's free from distractions, where you can market beyond your everyday offers and collect valuable data about your audience. It's a sure-fire way to significantly boost your lead generation and sales conversions – and with the right platform, it's painless and cost-effective to build one too.