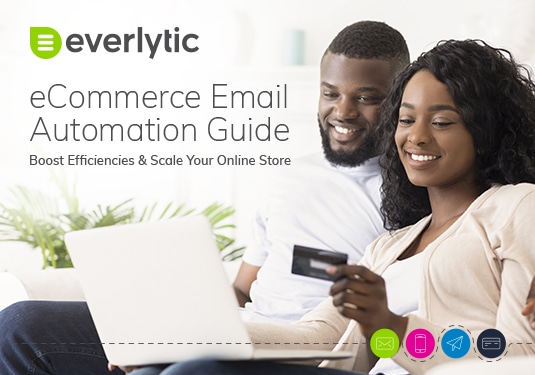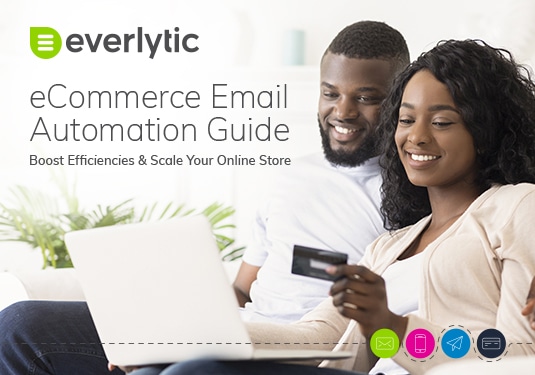 Automated Communication to Help Boost Efficiencies & Scale Your Online Store
Automating ecommerce communication can increase engagement and trust with customers, improve efficiencies, provide shopper insights, and lessen the relationship-management burden on your employees.
How do you get started? Read this guide for a breakdown.
Part 1
Build Your Email Contact List
Before you can start communicating with anyone, you'll need to start building your compliant email contact list.
In this part of the guide, we cover some of the tools you can use to do it, including:
Defining your audience with market research and client personas
Creating and growing your list with website and campaign tools
Part 2
Segment Your Email Contact List
Segmenting your contact list into groups of people with similar interests empowers you to speak directly to what they're looking for.
In this part of the guide, we'll chat about the ways you can segment your lists using data like:
Demographics & interests
Message engagement
Shopper history
Part 3
Top eCommerce Workflows
Automated communication journeys can include multiple channels and are infinitely customisable.
In the final part of this guide, we share some of the ecommerce workflows you can use, like:
Onboarding mails
Order notification series
Abandoned cart series
Re-engagement campaigns
eCommerce is booming. Is your store set up to handle the competition? Use the guidelines in this guide to automate your communications, so your business can improve efficiencies and scale seamlessly with the industry.