Figuring out how to start your first email marketing campaign can be intimidating. There is a lot of information out there about what to do, and some of it can be confusing and contradictory. Do not fear! Everlytic has your back.
Email is a reliable method of reaching your contacts where they are. As long as you have a properly curated list, respect their privacy, and provide interesting information, you are well on your way to building a powerful communications tool.
Let's take a closer look at how to successfully set up and run email marketing campaigns using Everlytic.
Have a clear goal in mind
When you start planning your campaigns, it is very important that you have a clear goal for that campaign from the start. Your goal might be one of the following, or something completely different:
Grow your business
Increase donations
Improve user's knowledge about a product
Sell your product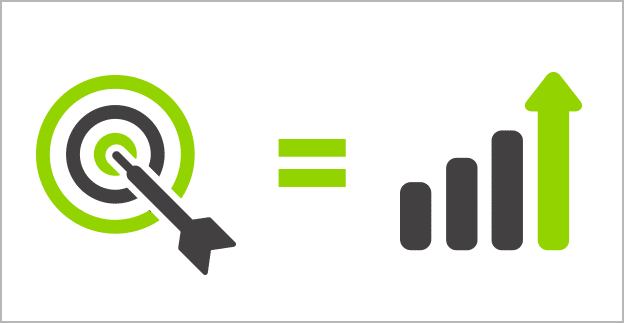 Knowing what you want to accomplish is the first, and most important, step in executing a successful campaign. After all, you can't measure success if you have no metric against which to measure it.
You may find that you need to create different campaigns to achieve different goals, and that's perfect. If you do so, you can segment your subscribers to better target them based on their needs and your goals.
5 Important points to remember
Right from the get go there are five important aspects of your email marketing newsletter that you need to pay special attention to.
1. Mail regularly
It is very important that you set up a regular mailing schedule and stick to it. Whether you send newsletters once a week or once a month, your contacts will become accustomed to your publishing schedule, and they will expect you to be consistent.
There are no strict rules for setting email timing and frequency, in general you should start off sending more often, and then taper off as time goes on.
Use your email reports to see if there is a day or time when your contacts are more engaged, and send your emails when you can expect them to respond most positively.
2. Send what you promised at sign-up
When inviting contacts to sign up to your newsletter, online or in-store, make sure to give them an idea of the kinds of emails you'll be sending. Will it be special offers? Knowledge sharing? Free gifts? It is very important that you set the right expectations, and then stick to them.
3. Use images and links
High-quality, clear images make your emails more attractive. Just make sure that you have a good image-to-text ratio in your emails. If too much of your email is an image, your contact's email provider may flag it as spam and send it to the junk folder.
Email is a great tool for driving traffic to your website. Include clear links, in the form of a well-positioned call-to-action, and encourage your contacts to visit your website.
4. Make it readable
Take a little time to design your emails for easy readability. In general, people read on the internet very differently to how they read books or newspapers. Eye tracking studies have shown that people read in an F-pattern, reading the first few sentences, scanning down until something else catches their eye, and then scanning to the bottom. Use proper hierarchical design, with clear headings diving content into short blocks, and you'll get more of your message across to your contacts.
5. Make sure you obey all the spam rules
We say this every day, and it's so important that we'll say it again: Make sure that you obey all applicable spam laws for the country you live in, and the countries your contacts live in.
In general, spam is:
Anonymous
Sent to a very large number of recipients
Unsolicited
If you've followed these guidelines, you'll be well on your way to launching a successful email marketing campaign.