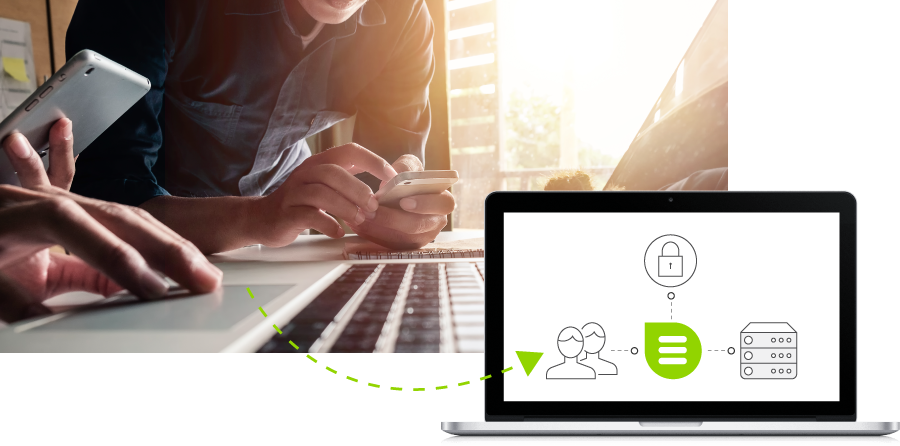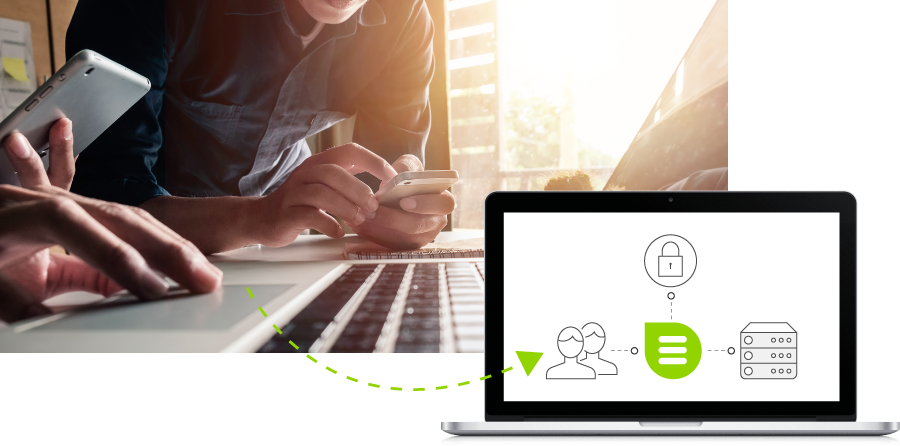 Everlytic's Private Security
Everlytic's Private Security offering is a privately hosted extension of our Enterprise service level agreement. It's designed for companies that require their data to be hosted on exclusive and dedicated servers where custom policies can be applied.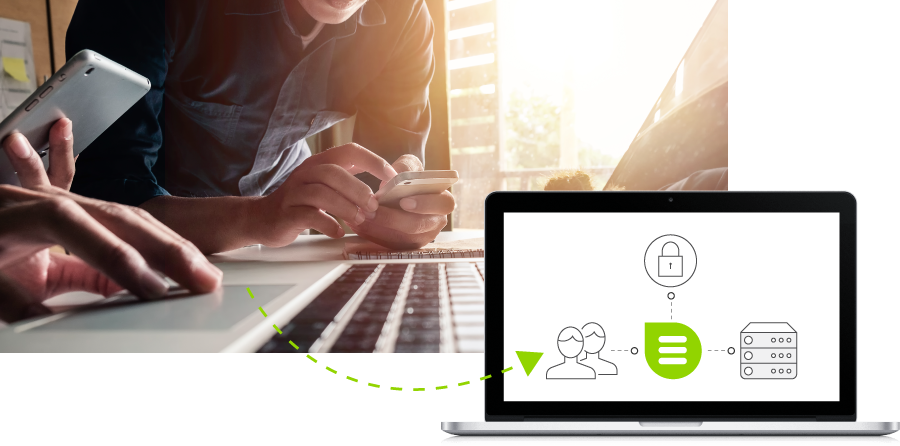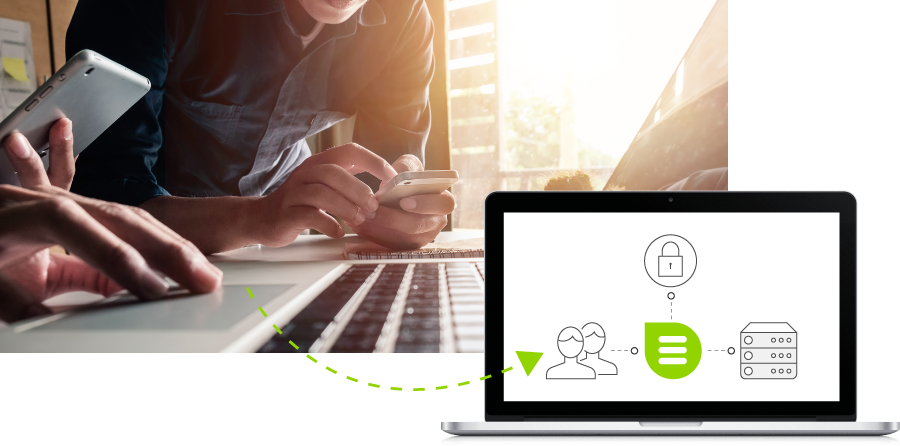 What is Private Security?
Everlytic implements the highest security mechanisms to protect our customer data and has passed numerous audits and penetration tests by industry leaders. Our Private Security service level agreement expands on this robust base with additional security measures like:
A private / dedicated server for database hosting

Exclusive encryption keys used for data at rest and database backups
The Everlytic Software
Use our software to communicate via:
How Private Security Works
This is how the structures of our Enterprise and Private Security packages differ.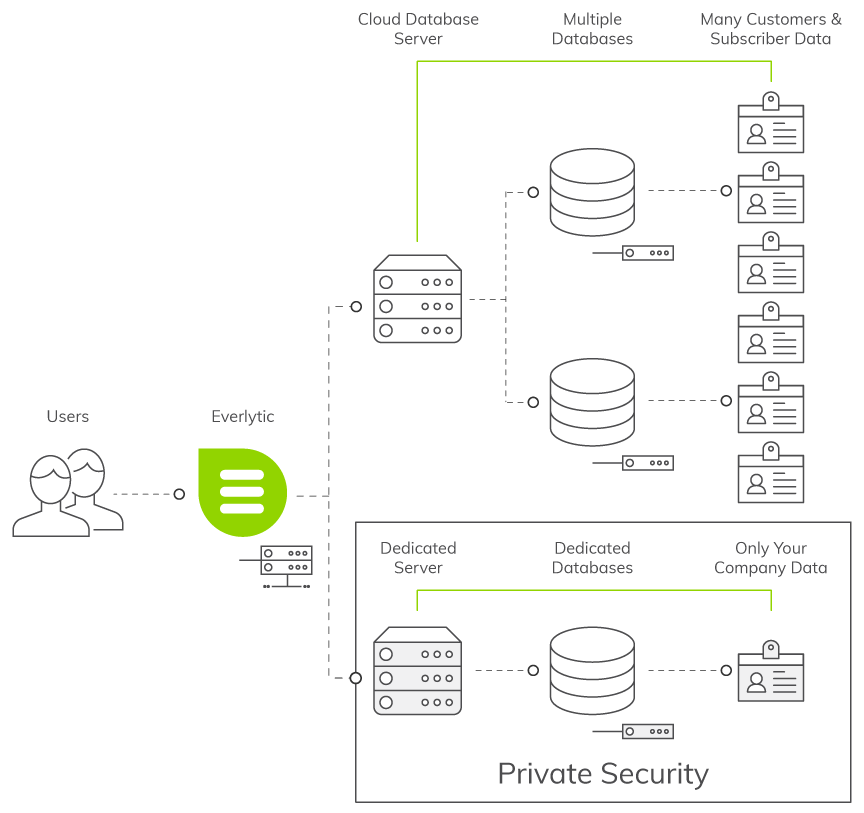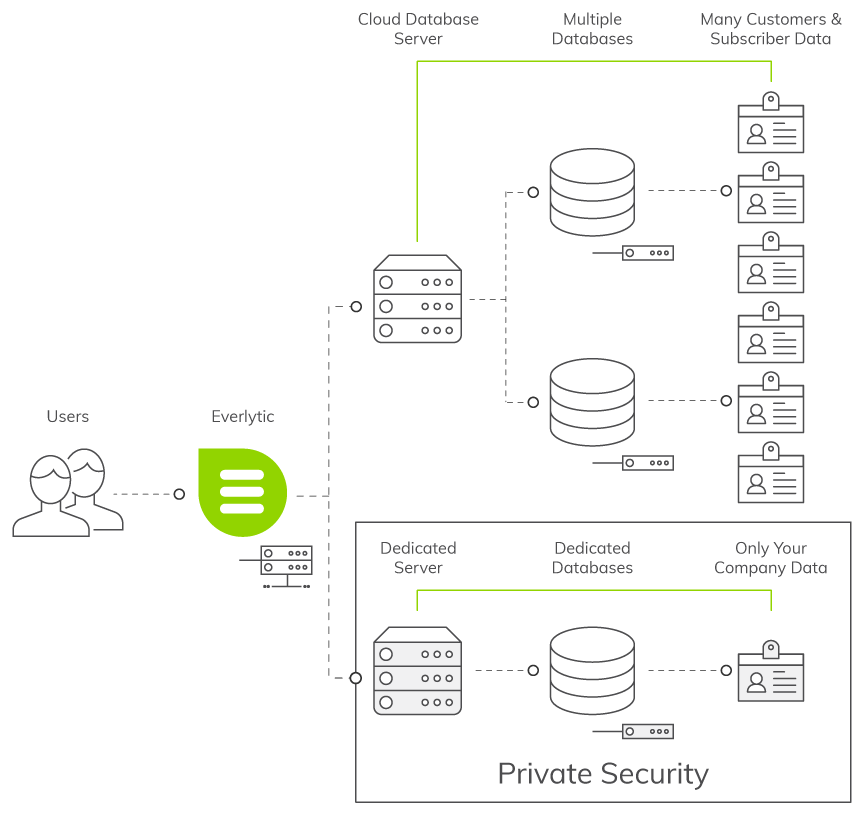 Want to Find Out More?
Fill in the form below and one of our consultants will gladly discuss the options with you.