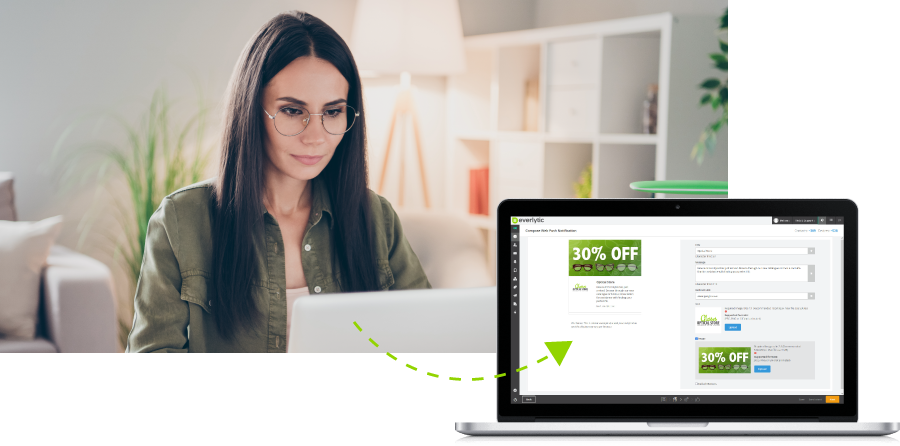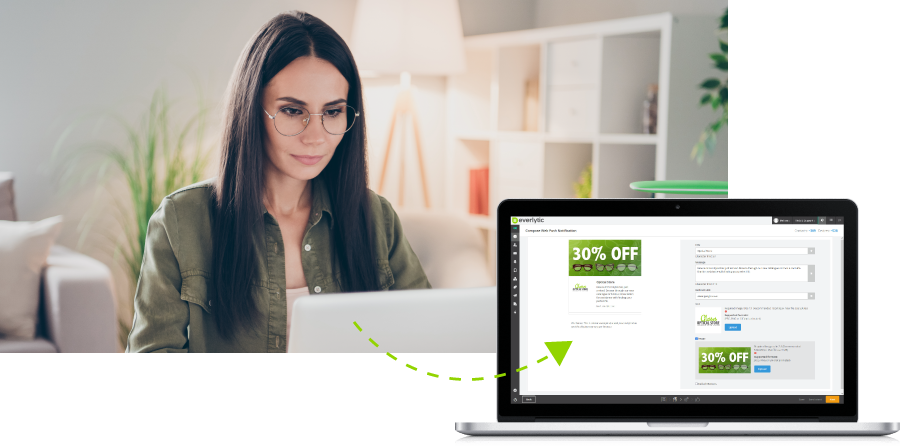 Send Instant Push Notifications
Web push notifications are clickable messages sent from your business to your subscribers via a web browser. And our push notification feature is all you need to send them.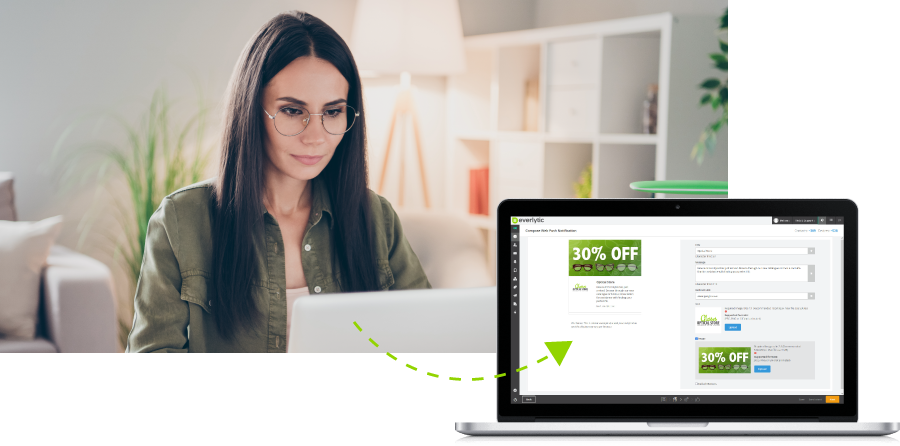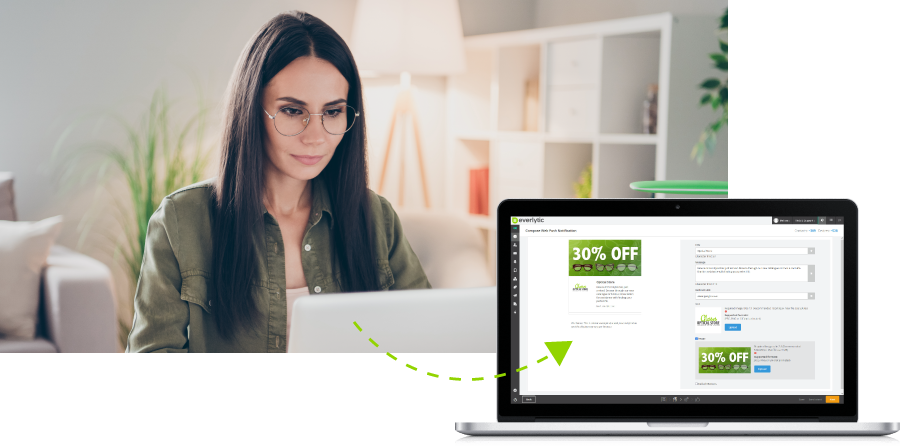 Web Push Notifications
These are sent to your subscribers via their internet browsers, even if they're not on your website, directing them from almost any device to a URL of your choice.
Use it for things like:
Any other interesting info
With Everlytic, you can even include images, icons, and custom call-to-action buttons for amplified engagement.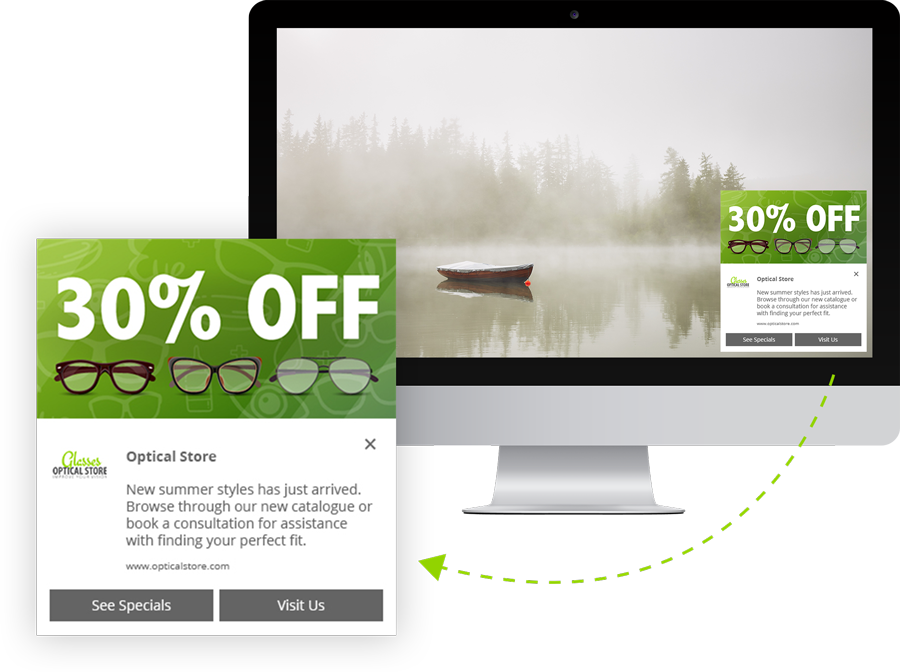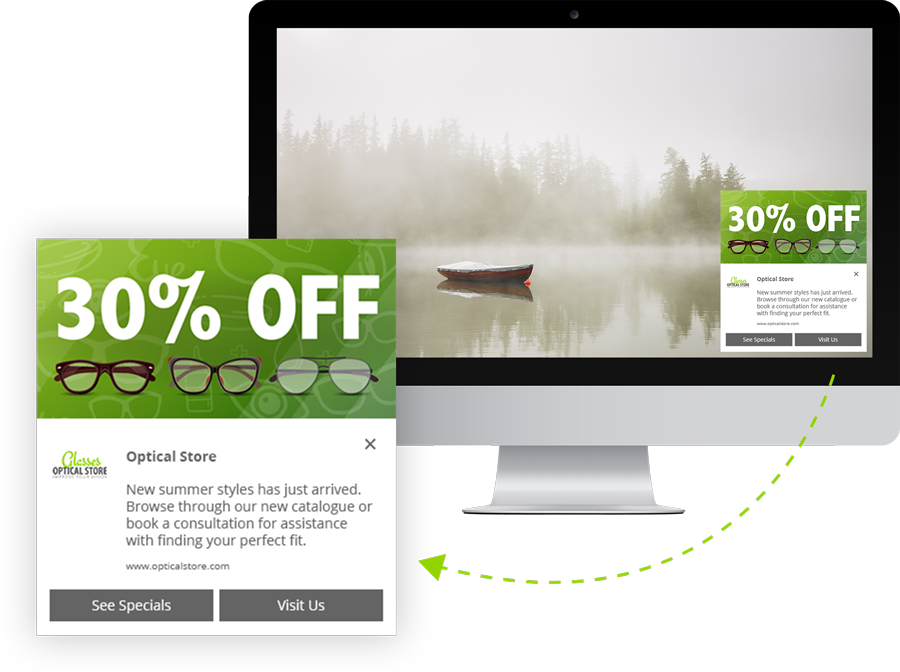 *All browsers display push notifications differently. This is an example of what yours could look like.
Automate & Track Notifications
Push notifications support your larger communication strategy – especially when automated in a cross-channel customer journey. And thanks to Everlytic's analytics, you can also see how many of your push notifications were: