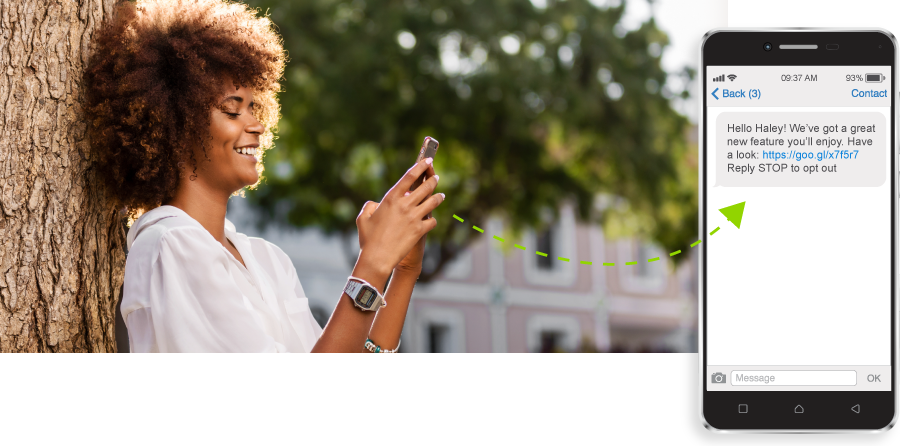 Maximise Your SMS Marketing Performance
SMS marketing helps you connect with customers quickly and at scale. With Everlytic's cloud-based communication platform, you can manage your SMS contact data, stay compliant, build relationships, and get more for your marketing budget.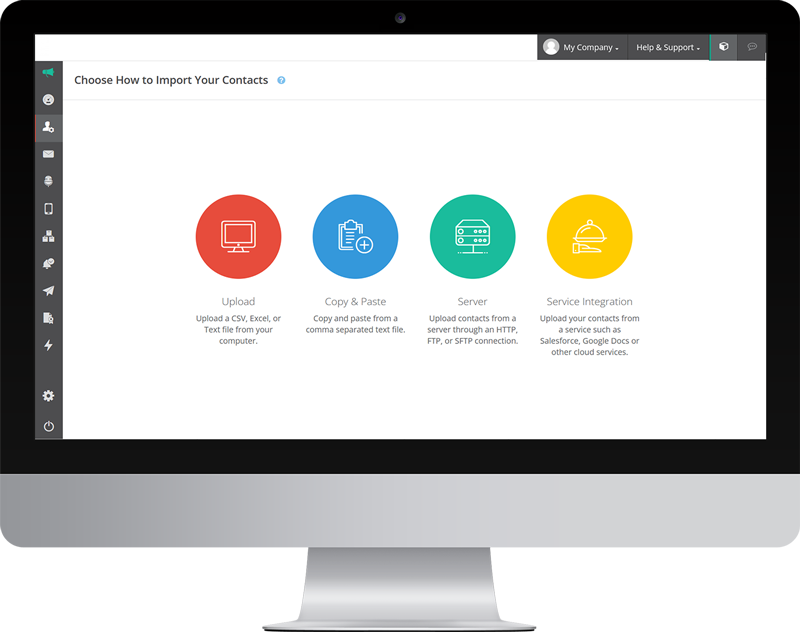 Grow Clutter-Free Databases
Streamline your SMS campaigns with clutter-free databases that you can manage intuitively from one central dashboard.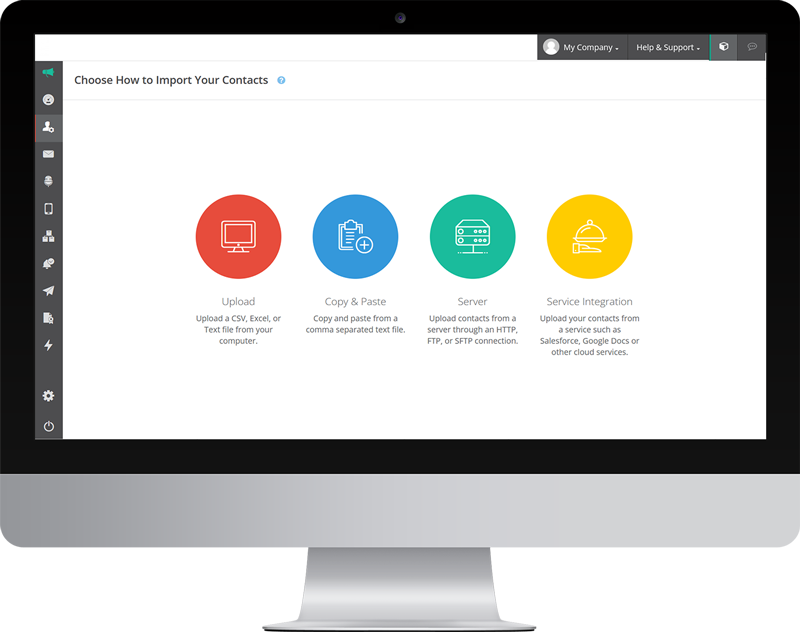 Retain Customers with Automated Journeys
Combine multiple digital touchpoints like SMS, email, voice broadcasting, and web push notifications to create engaging journeys that encourage long-term customer retention. Use SMS workflow automation to support common customer journeys like: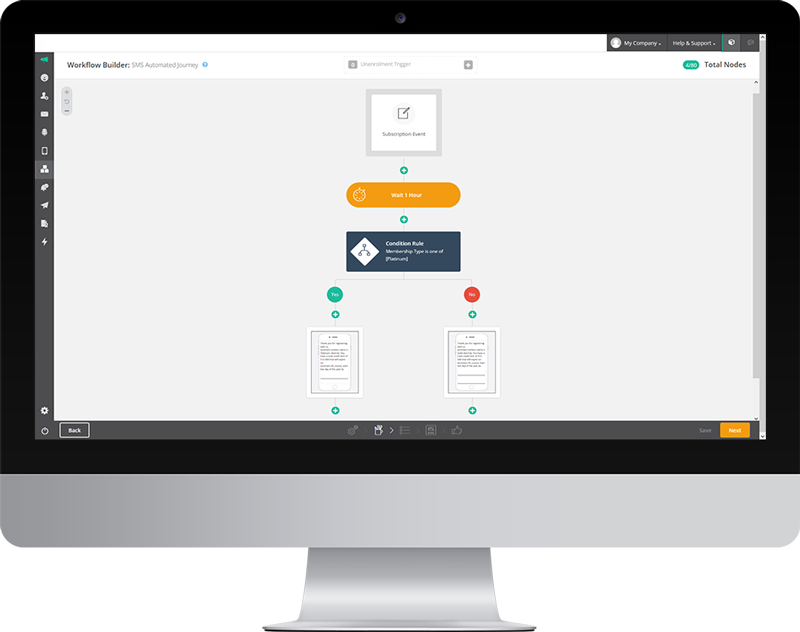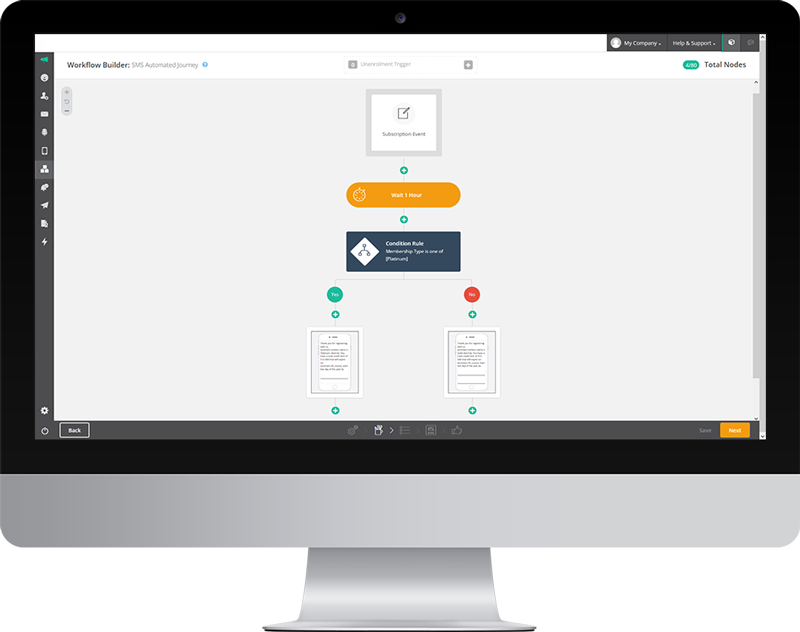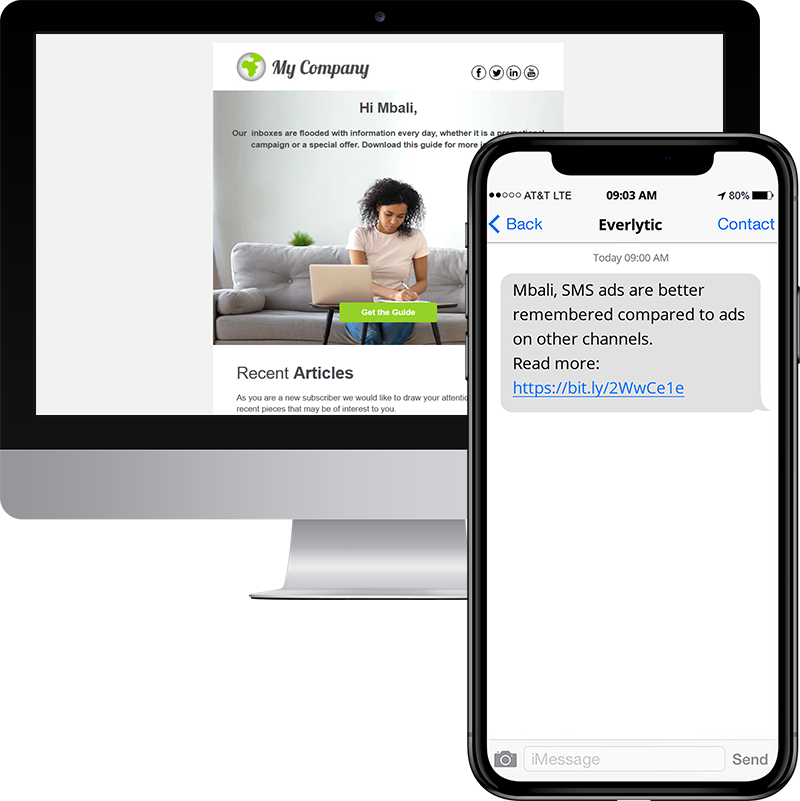 Boost Email Performance With Smart SMS
Smart SMS helps you to add an extra layer of rich content to your text messaging campaigns. Create and send an SMS message containing a link to an online version of an email. Smart SMS also gives you two sets of reporting on one message – for both SMS and email performance.