Marketing automation is taking digital marketing by storm. For good reason. Being able to automate traditionally manual online marketing processes using less man- and brain-power makes marketing to the right audience at the right time far more possible and effective.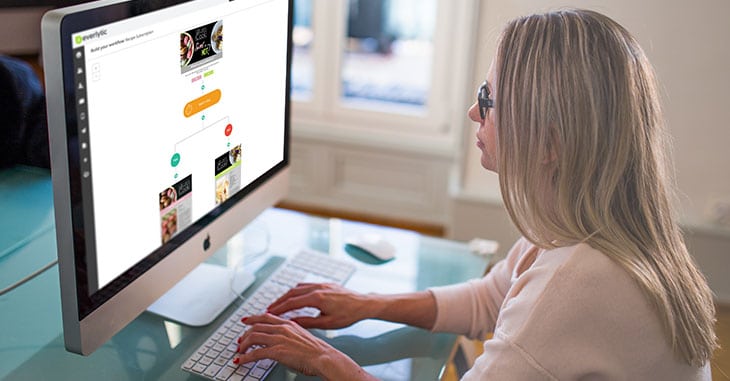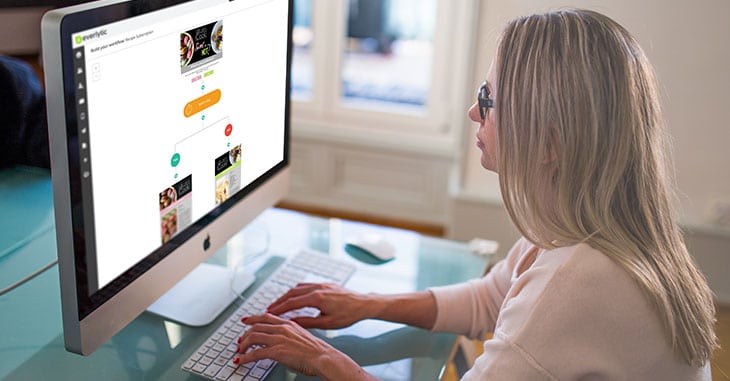 But even though marketing automation is literally booming, some professionals still don't know why or how intelligent software like this is valuable. If you're one of these professionals, we've got news for you.
You Probably Need Marketing Automation
Marketing automation can improve your digital marketing, reputation, and sales efforts in multiple ways. Some of them include freeing up your time to do more creative work, sending more impactful messaging, and increasing conversions. It can be used in conjunction with other platforms like SMS and social media – optimising client connections by leveraging the benefits of cross-channel integration.
When coupled with high-customisation tools, marketing automation helps make your marketing campaigns smarter, lighter, and targeted to your clients' interests. And this isn't just good once-off. When used effectively and strategically, communication that speaks consistently and directly to your clients' needs and interests converts them into loyal and returning advocates of your brand.
If you're still not swayed, here are our 10 Signs That You Need Marketing Automation:
1. You Don't Have Enough Resources for Digital Marketing
Your marketing team only has so many resources that they can use to get stuff done. By automating some of the more repetitive, manual tasks that don't require a lot of thought, you can save significant amounts of time and get much more work out of the same number of people.
In fact, with access to the right tools, a single marketing professional can out-perform the efforts of even a team of marketers who manually perform the same activities. After just a few months of campaign building, your company can automatically send targeted and engaging mails – nurturing your client relationships and growing your brand exponentially.
2. Your Marketing Team Is Running Out of Steam
Marketing professionals perform best when finding and crafting clever and distinct ways of communicating with others. But a lot of the work that goes with manual campaigns can be stifling.
When you replace this kind of manual processing with an automated platform, you free your marketing department to do the creative work that they love and that draws clients in – giving you the best content, happy staff, and intelligent processing efficiency.
3. You've Got Low Email Open Rates
It's hard to know what design and messaging strategy is going to work best on your target market before you send it out. But with the A/B testing features that are built into many marketing automation platforms, you can automatically send the better-performing message every time. This helps you to make informed marketing decisions and collect a reservoir of data that's specific to your target audience.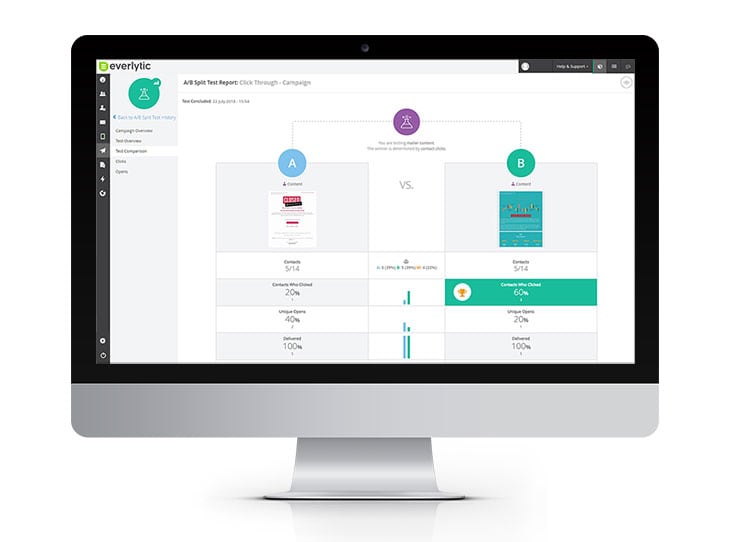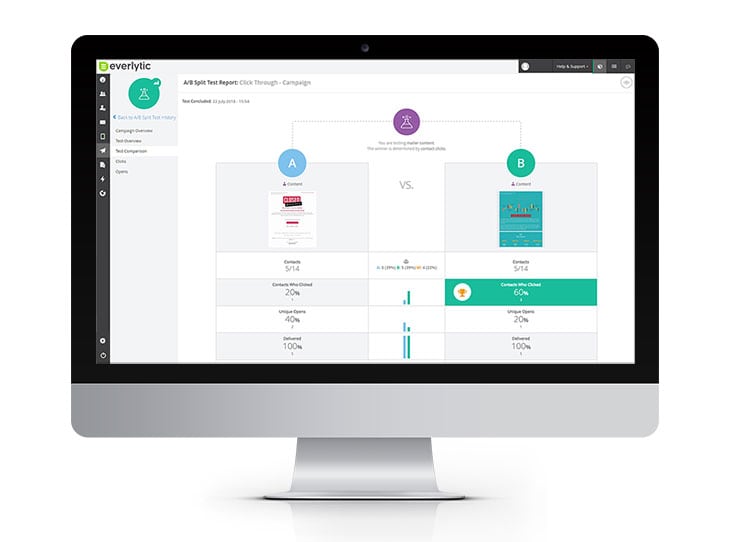 4. You're Not Connecting with Your Customers
Communicating with your clients is only valuable if the messages you're sending are relevant to them. Anything else and it's just spam; decreasing engagement and increasing unsubscribe rates.
Segmentation boosts open rates, click-throughs, and engagement, as you're able to send targeted content to a specific audience at a time that works best for them. Take it a step further with personalisation features and using multiple channels (like SMS and landing pages) and you'll boost conversion rates even more.
This double-edged approach of bulk messaging with personalised content is a truly scalable solution to online marketing that speaks to an enthusiastic and welcoming audience – it's not spam. If you don't know the difference, read this.
5. You're Not Catching Your Leads While They're Hot
Waiting 24 hours to respond to a potential lead is far too long. In 2011, the Harvard Business Review found that you're more than 60 times more likely to qualify a lead if you contact them within one hour of receiving a query, compared to waiting 24 hours or longer.
By automating your responses to queries, you can ensure that you always respond to your leads within an hour – catching them while they're hot, no matter what time of day or night they contact you.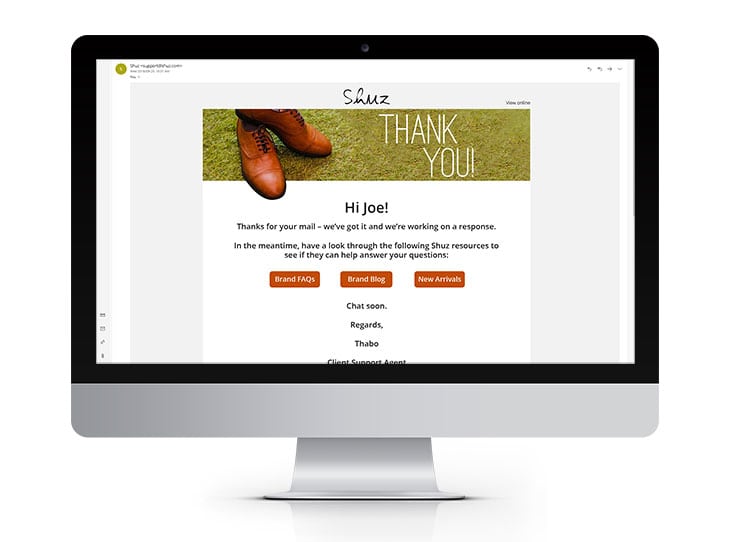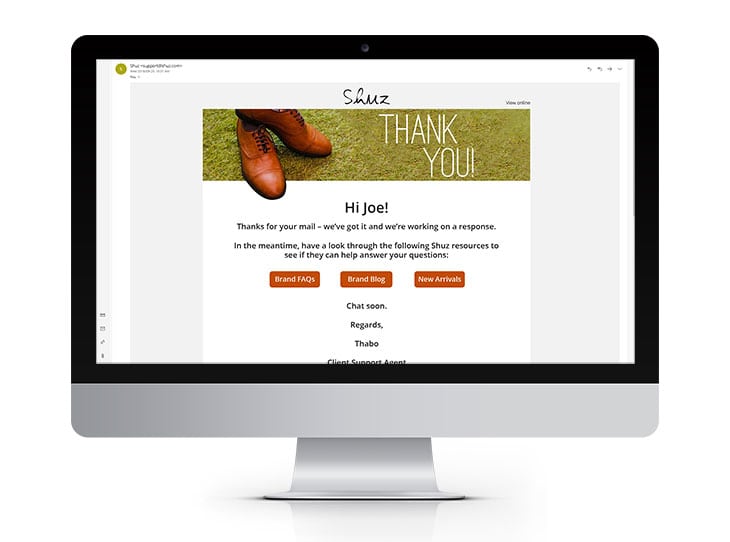 6. You're Not Converting Marketing Leads into Sales Leads
Sometimes all a prospective lead needs is a little nudge to move from the consideration phase of the sales funnel to the decision phase. Automated marketing helps you to do this by taking prospective clients on a journey that boosts their confidence in your product or service and keeps your brand top of mind.
7. Your Customers Aren't Sticking Around
Great business isn't just about finding new clients. It's about making the most of the ones you already have. And with marketing automation, it's easy. Workflows that send emails and SMSs on certain dates and times (e.g.: just before the client's birthday) make up-selling, cross-selling, and keeping your clients engaged seamless.
This gets even more valuable if you run a customer loyalty programme. Like we suggested on our blog post on How to Use SMS in Your Business, automated communications can help drive your users back to your business at key loyalty club times (like when their points are about to expire).
8. You Can't Effectively Monitor Your Campaign Metrics
It's hard to keep track of how your digital marketing efforts are working – especially if you're using multiple different platforms. Marketing automation, on the other hand, keeps many of your analytics on one dashboard, tracking everything from open rates and click-throughs, to email-associated social media engagement, and website traffic.
With Everlytic, we'll even show you a heat map of where your readers are clicking in your mails. By comparing this information against historical data on the same target audience, you can make powerful marketing decisions based on current and relevant metrics, boosting the effectiveness and returns on every campaign.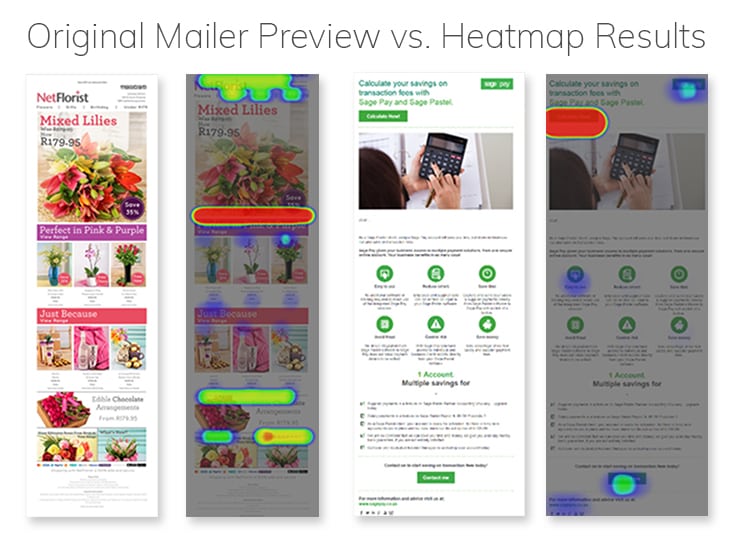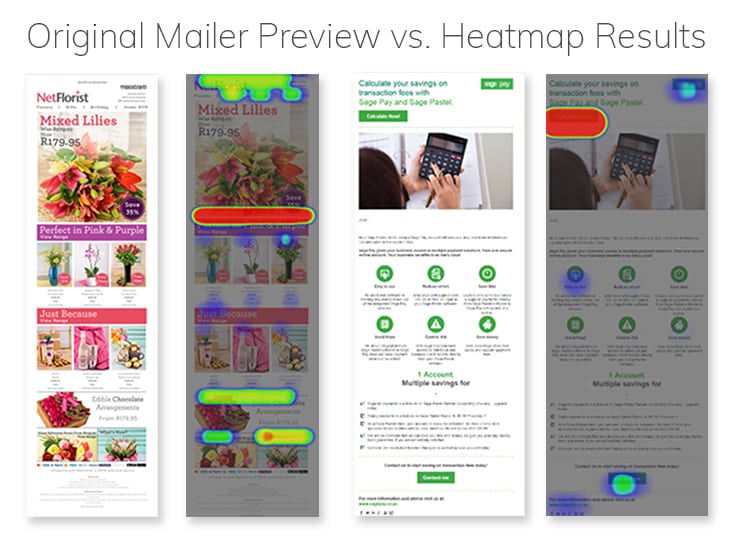 9. You're Not Seeing Returns on Your Digital Marketing
Marketing automation is all about optimisation. So, it makes sense that when your marketing processes are streamlined, unnecessary time and processes are cut out; maximising efficiencies and reducing costs.
With drag-and-drop builders, professionally designed templates, and hyper-personalisation features at your fingertips, the best marketing automation platforms also boost conversion rates and save you money on design.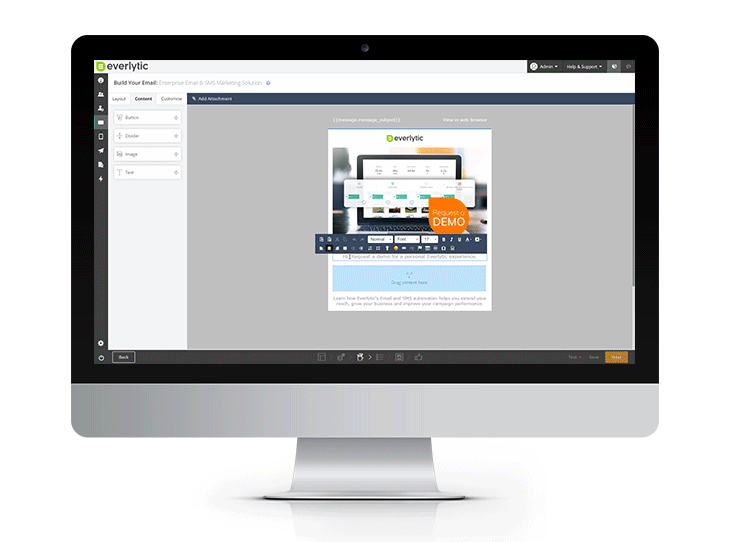 10. Your Data Is Fragmented Across Different Platforms
Marketing automation platforms like Everlytic can integrate directly with your existing CRM system, keeping your customer data up to date and integrated with your marketing campaigns. This also helps you to gather accurate, in-depth client data over time, so you can segment your communications according to very specific demographics.
By keeping all your information integrated, you can also track which customers respond best to which communications, optimising your campaigns for different audiences. Plus, you'll also avoid duplicates and errors in your data, preventing you from sending the wrong messages to the wrong people.
Marketing automation is taking digital marketing by storm. And with all these benefits to your business, getting on board is a no-brainer. What are you waiting for?