In 2021, Everlytic ran its annual survey to connect with clients and understand what they like, what they'd like us to work on, and how we can better support them moving forward. The results blew us away! Here's some of what our clients had to say about us and our platform. ????
How Long Have You Been Using Everlytic?
Most Everlytic clients are long-term users. It's great to know that they love what we do too.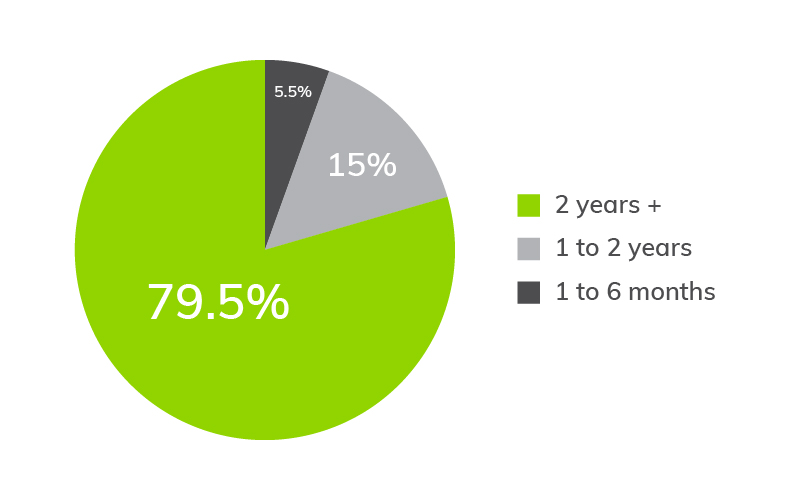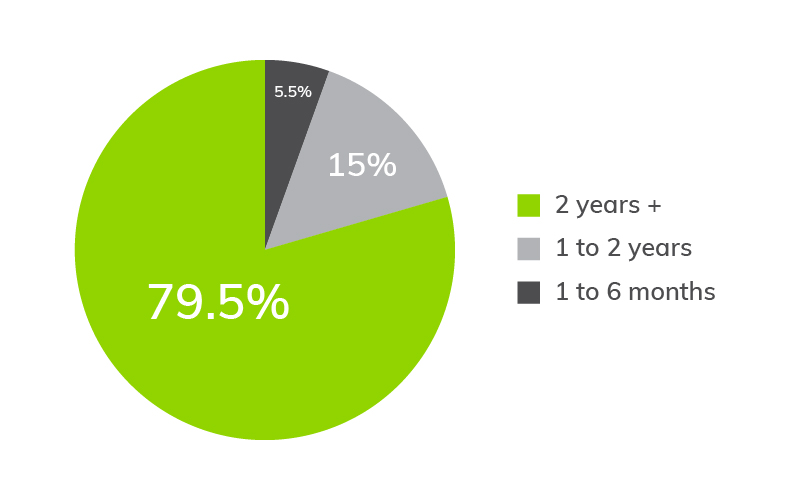 How Often Do You Use Everlytic?
About half of our clients use Everlytic every day and roughly a quarter use it weekly. To us, this shows the important role that digital communication plays in business today.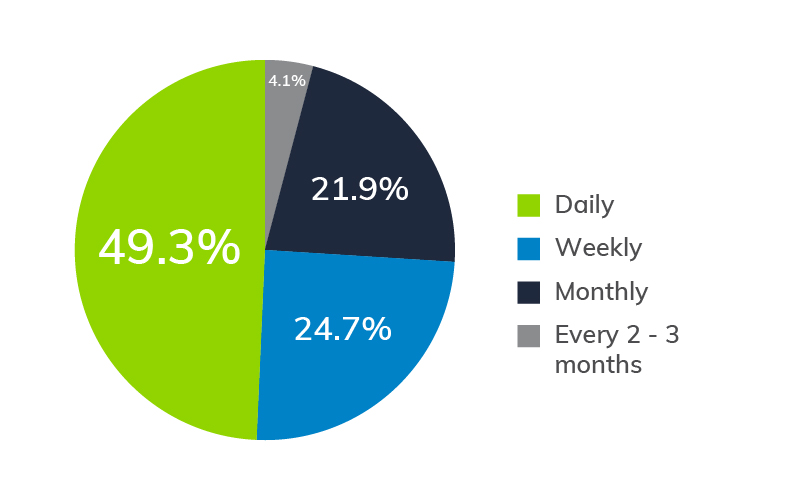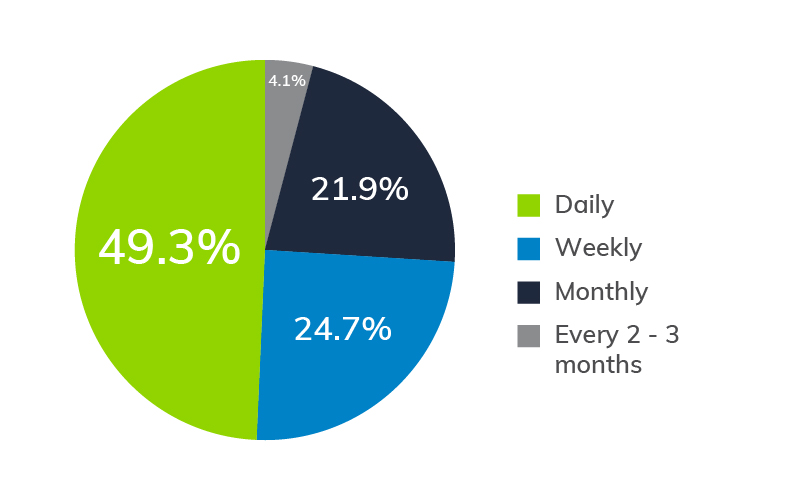 What Urged You to Get Everlytic?
"Our business solutions organisation needed a faster and reliable way of sharing communication with our client list. A platform that would be easy to learn and use without constant back and forth for technical or UI support."

"Previously used Graphic Mail and Aweber – Wanted local cost-effective solution."

"We were previously using a US-based platform (Campaign Monitor), but the USD/ZAR exchange rate meant it was becoming increasingly expensive to distribute bulk mail through that system, and our need to send more frequent emails was increasing, so we had to look for a solution that would be viable for our South African budget."

"You did not have the mailing list issues that we experienced with MailChimp. Their rules in terms of uploaded lists kept getting our campaigns stopped."
What Have Some of Your Results Been Since You've Been Using Everlytic?
Most of our clients' results fell into these four categories. This is precisely what Everlytic aims to provide, so it's affirming that we're helping businesses achieve what we set out to help them achieve.


Would You Recommend Our Product to Others?
This blew us away. Every single person who took our survey would recommend Everlytic to others. Thank you, Everlytic clients. We're so thrilled to be of service to you. <3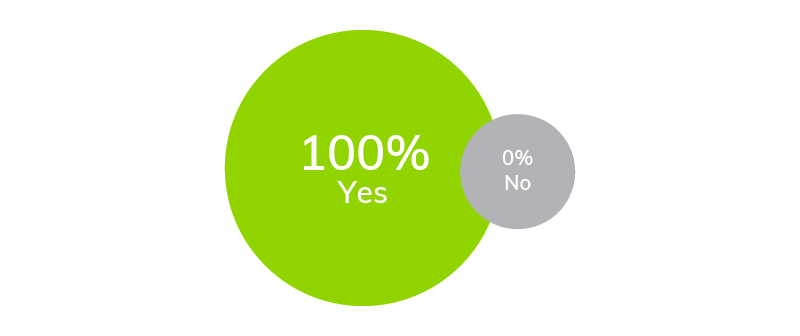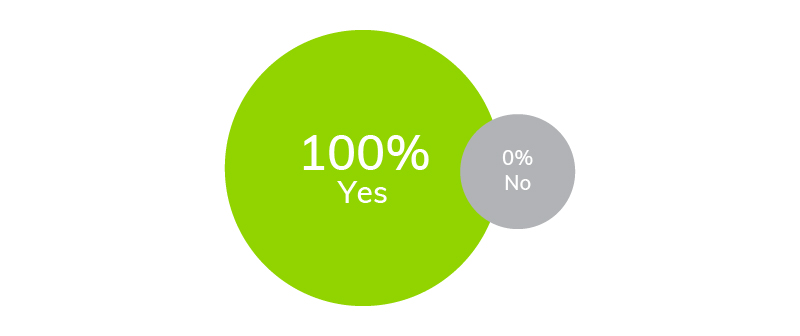 "It's an great platform and reasonably priced for bulk email distribution to large mailing lists. Also great that it has SMS capabilities."
Please Rate Your Experience with Our Support Consultants
Our support desk is arguably one of the finest in the world. We always get exceptional reviews and our survey results echo that.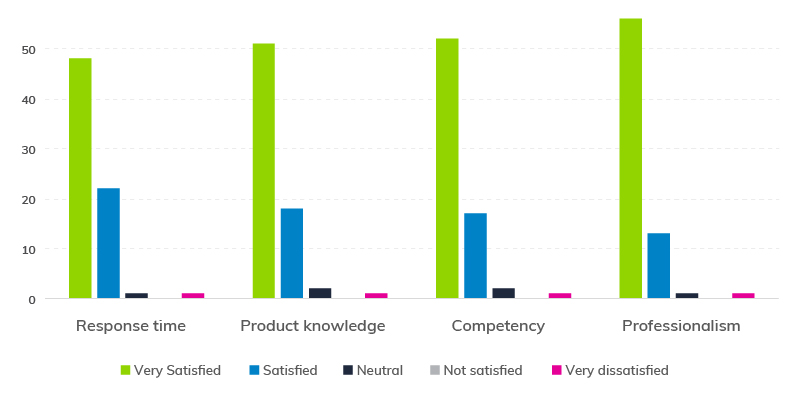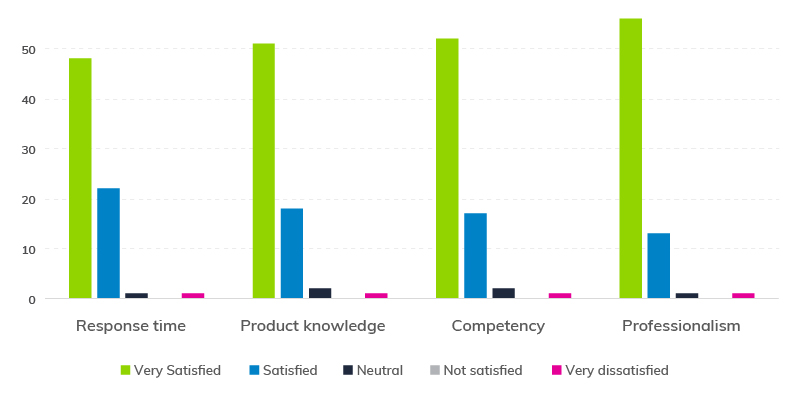 "I have always been overwhelmed by the support that I have received from Everlytic. On more than one occasion the Support Consultants have remained in contact with me after business hours to keep me updated on a call and to ensure speedy resolution. Everyone is so friendly and patient!"
Please Rate Your Experience with Our Client Relationship Managers
Clients on our Advanced and Private Security packages are provided with a dedicated Relationship Manager to help them get the most from their communications. We're very proud of how our Relationship Management team consistently goes above and beyond all expectations.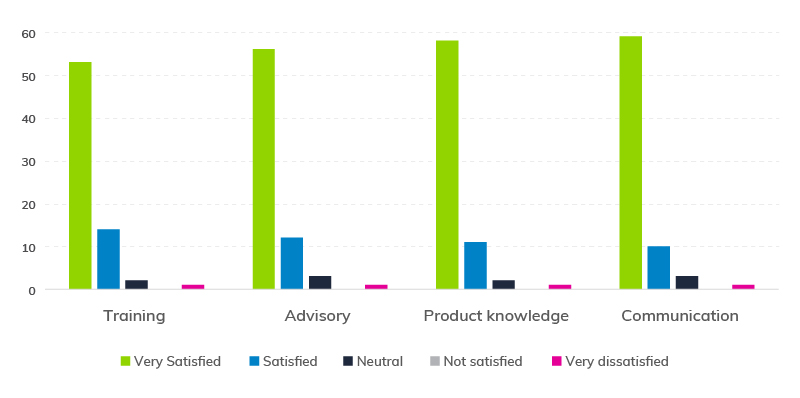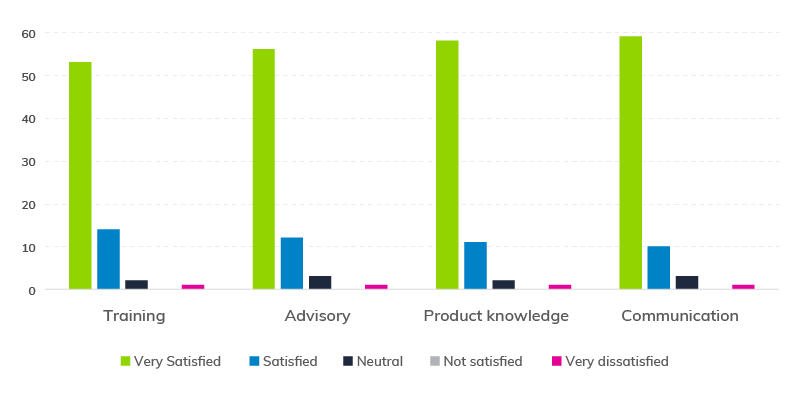 "I have always had excellent interactions and support. Really great, friendly, knowledgeable, accountable. It is your strength!"
On a Scale of 1-5, 1 Being the Lowest and 5 Being the Highest, Please Rate the Following:
The functionality of any communication platform can make or break your experience. We're pleased to see that Everlytic clients are satisfied in this area.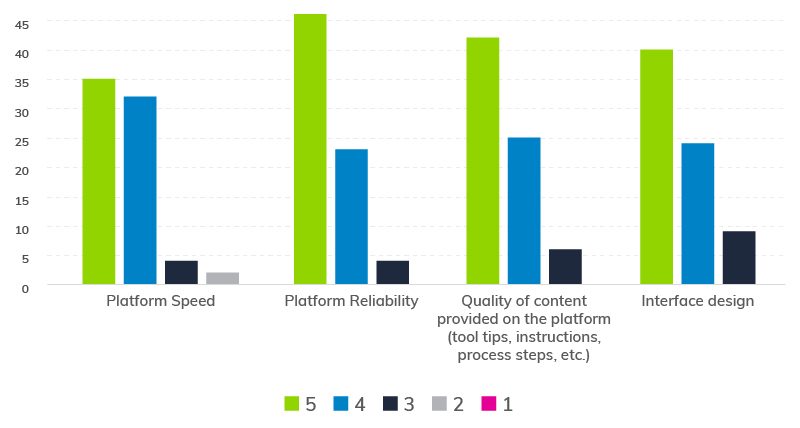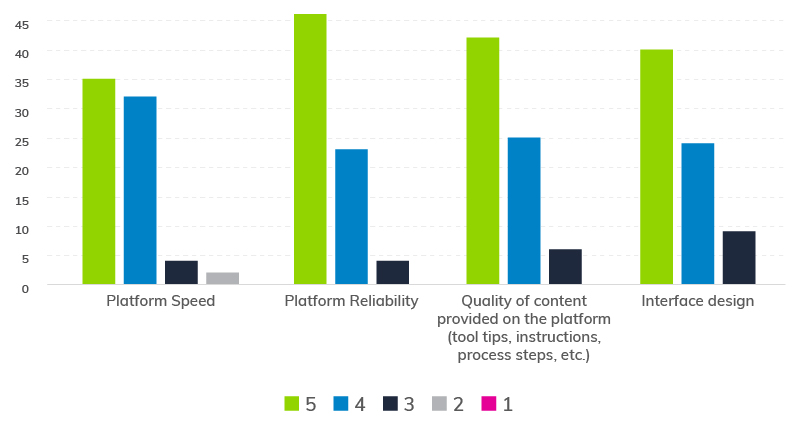 "I'm 100% happy – the system works reliably, and we are able to depend on it to get our important bulk communications out to our distribution lists with little to no fuss."
How Difficult Are the Following Platform Operations?
Making the Everlytic platform as intuitive and seamless to use is something we are continuously working on. This feedback tells us that we're heading in the right direction.


"The platform is straight forward and easy to navigate."
Which Email Composition Method Do You Use?
Everlytic provides four main composition methods:
The Builder is our drag-and-drop tool for creating eye-catching emails easily without any design experience.
The Classic email composer is a simple what-you-see-is-what-you-get (WYSIWYG) tool that can be used as is, or in conjunction with the next two methods.
Upload from ZIP enables you to upload a zip file of an email that your designers have designed using external software.
The Coder is built for email designers who prefer to design emails using code.
Most of our clients use the composition methods that help them send eye-catching emails quickly, without the need for coding or design experience.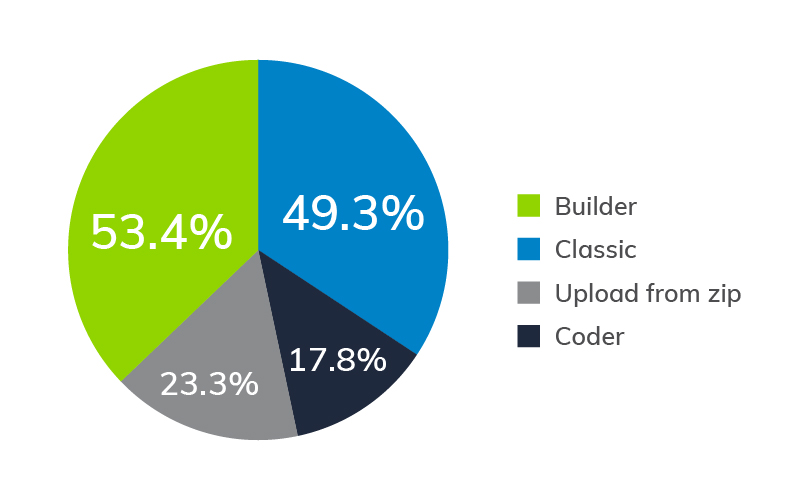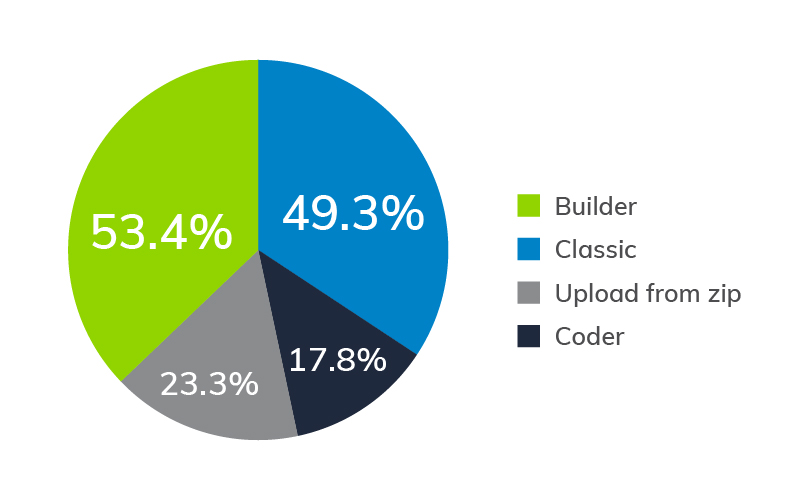 How Satisfied Are You with Everlytic Reports?
Everlytic's reports provide in-depth insight into how many and what percentage of your mails are being delivered, bounced, opened, clicked on, and more. Read more here.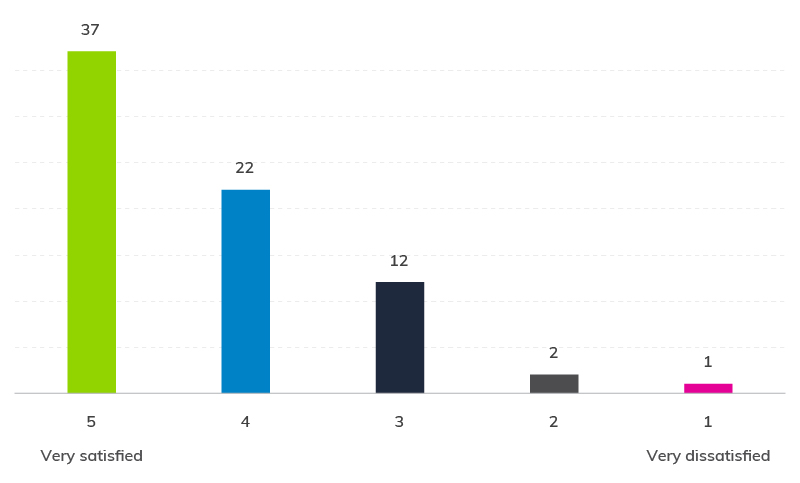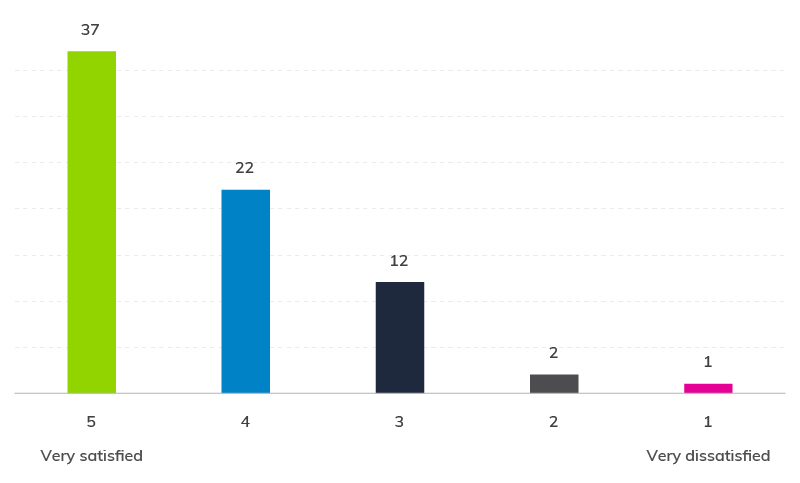 What Email Metrics Are Most and Least Important to You?
Opens are still the highest-ranked email metric, followed by clicks, bounces and the click-to-open rate. Read what these metrics measure below.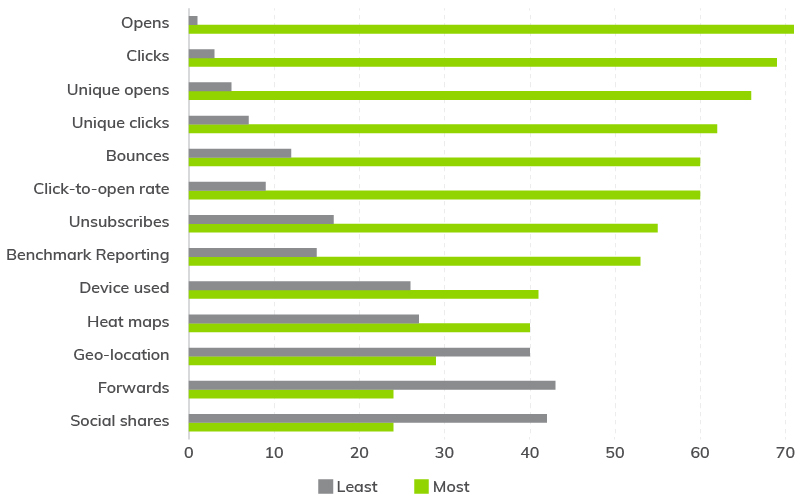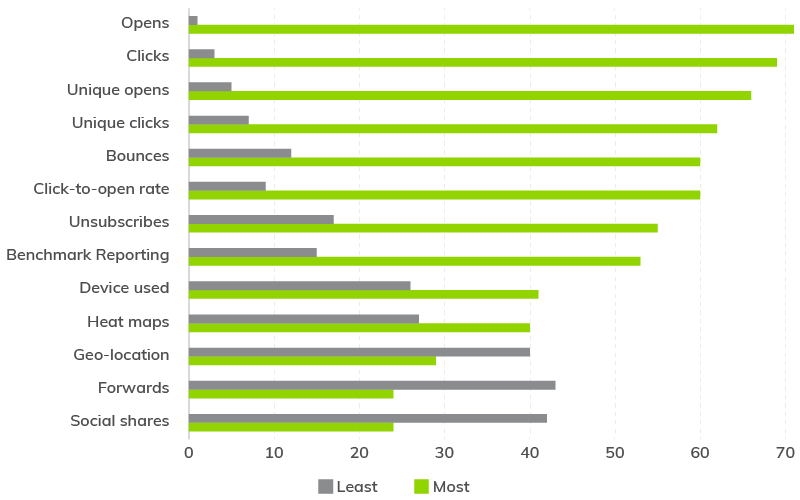 Opens: The percentage and estimated number of times contacts opened your email
Clicks: The percentage and estimated number of times a contact clicked on a link in your email
Unique opens: The number of recipients who opened your email (excludes any additional opens after the first one)
Unique clicks: The number of recipients who clicked on a link in your email (excludes any additional clicks after the first one)
Bounces: The percentage and number of emails that bounced
Click-to-open rate: Of the people who opened your email, this stat shows the percentage of those who also clicked a link in your email
Unsubscribes: The percentage and estimated number of contacts that unsubscribed from this email list
Benchmark reporting: In Everlytic, we display the current benchmark relevant to your industry alongside your email engagement stats, so you can see how your mails compare
Device used: This shows if your email was opened on mobile, a web app, a desktop, or if the device is unknown
Heat maps: This displays a heat map of where recipients are clicking in your emails
Geo-location: Shows you where in the world people are opening your emails
Forwards: Takes note of how many recipients forward your email to others using the forward button in the email footer
Social shares: Displays how many of your recipients are sharing your emails from the social sharing link in the email footer
Some Additional Testimonials*
"You know you need a reliable platform; so just use Everlytic from the start."

– Hannes Esterhuizen, Sideways10Up!

"Everlytic has made building and deploying eye-catching and informative emails easier than ever!"

– Richolda Moheethlall, Beekman Group

"The BEST customer support. Local, friendly, fast, and efficient."

– Rebecca du Toit, MiWay

"Using Everlytic makes my work easier to navigate and helps me to pull thorough reports when needed."

– Nomfundo Shabangu, Computicket

"Brilliant, easy, all-in-one platform with a simple interface and UX design."

– Jevon Montague, TiAuto Investments

"We are delighted with this product. It covers all our needs."

– Chantal Botha, Planetworld
We received some great feedback on areas of improvement and development too, and we're implementing some of the changes already. Thanks to everyone who participated – you help us help you. ????
Want to see how Everlytic can support your business? Watch the demo video or schedule a call on our demo page: