If there's one email you should always send to your clients, it's a welcome mailer. Not only do welcome emails have an average open rate of 29% (compared to 13.4% for standard mails, according to MarketingLand.com), but they can significantly boost client retention.
But what exactly is a welcome mailer and how do you make the most of them? We'll break it down for you…
What Is a Welcome Mailer?
A welcome mailer is a short, usually automated email that you send to a new customer when they subscribe to your services or opt-in to your database. They're designed to welcome a client to your brand, inform them about who you are, explain what they can expect from you, and entice them to go back to your site or platform.
What's In a Welcome Email?
According to our research, great welcome emails all include four main elements:
1. A welcome message
This is your introduction. You can share who you are as a company, what you stand for, how they made it onto your database, and explain what they can expect from you in the future. Many companies also use welcome mails to draw readers back to their site with exclusive discounts on products or services
2. Enticing images
Strong, high-quality images, icons, and a clean, uncluttered design are like body language. They give people a sense of who you are and what you're saying without words. Be conscious of the image-to-text ratio too, as many email clients block images – write your messaging in HTML (not image-based) text to make sure all your subscribers can read it.
3. One call to action
It can be tempting to cram as much into a welcome mailer as you can. But studies show that this just overwhelms people. Wordstream even says that emails with a single, powerful call to action can boost click-through rates by 371% and sales by 1,617%2 . It's science.
4. Keep it mobile friendly
Mobile responsiveness is one of the most important things you can do for your welcome mailers, because internationally, mobile viewers account for almost half of all email opens. In our 2017 Email Marketing Benchmarks report, the stats were high in South Africa too, with 28.10% of all emails (of the 3 billion we analysed) being opened on mobile.
If you remember nothing else when creating your welcome mailer, remember these three main elements. They're the basis for all successful welcome mails. But, if you really want your mailer to shine, we have much more to share.
But Wait, There's More.
The research into welcome emails stretches far and wide. These are some of the top tips that we've found: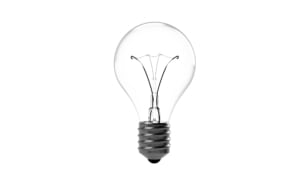 Send from a real person's account
For instance, you could send the mail as the CEO, including their photo, signature, and an active return addrss for that extra personal touch.
Personalisation is key
According to MarketingDive.com, emails with personalised subject lines have 50% higher open rates and lead to 58% higher click-to-open rates. Tailored content also retains your audience for longer.
Include your logo and corporate identity
This doesn't just inspire trust but ensures that your audience knows immediately that the mail is from you. A recognisable brand is a memorable one.
Use friendly, inviting language
People trust and connect with people. So, write your message in a style and tone that's welcoming and engaging – not overly formal or jargony. If your brand supports it, you can even throw in a bit of personality and humour.
Keep it short and simple
In today's world of instant gratification, readers' attention spans are limited. The most effective welcome emails are short (100 words or less) and get to the point quickly.
Provide value upfront
What they say about first impressions holds for welcome mailers too. This is the time to demonstrate your value, so put discounts, tips, and resources right at the top.
Break up content with separate panels
Digital screens are a strain on the eye – break your content up with design and generous white space to make it more attractive and easier to consume.
Use clear lists of steps where necessary
If there's a process that your subscriber needs to complete, list the steps clearly, using graphics, design, and white space to guide them.
Maximise click-throughs with a button
A call to action is only effective if your reader can see it. Big, bold buttons in emails (rather than simple HTML links) draw readers' attention directly to where you want them to go, maximising click-through rates and sales.
Include supportive links
This can include links to a few online tools and resources, as well as trust factor links to social media pages.
Link to an online version of your mail
As mentioned above, many email providers won't (or can't) display certain images in emails. In addition to writing your message in HTML text, you can also include a link to an online version of your mail to really cover your bases.
Answer common questions
If you often get bombarded by similar questions from new clients, try answering them upfront in your welcome mail. This put your customers' minds at ease, boosts client retention, and limits the number of queries coming through to your support team.
Include contact details
Your audience is made up of real people. If you want them to really engage with you, they must be able to contact you.
Include links to manage email preferences or unsubscribe
This isn't just preferable, it's a legal requirement. Your subscribers must be able to opt out of your messages if they want to.
If you didn't have an idea of what a good welcome email is before, this should give you a good idea of where to start. Good luck!