On Thursday 18 July 2019, South Africans across the country celebrated Mandela Day on what would have been Tata's 101st birthday. To celebrate and play our part in keeping his legacy alive, the Everlytic team collected about five boxes and 4 bags of old clothes and small electrical appliances to donate to a very welcoming Wits Hospice in Joburg. Here's a bit about the experience: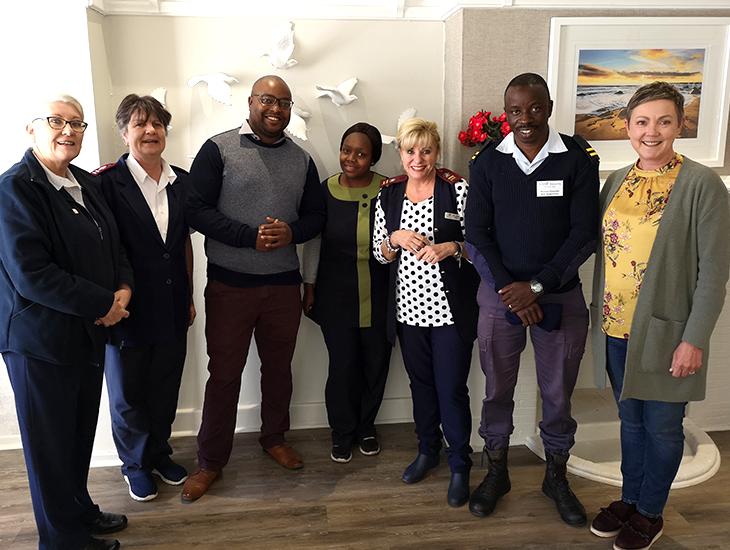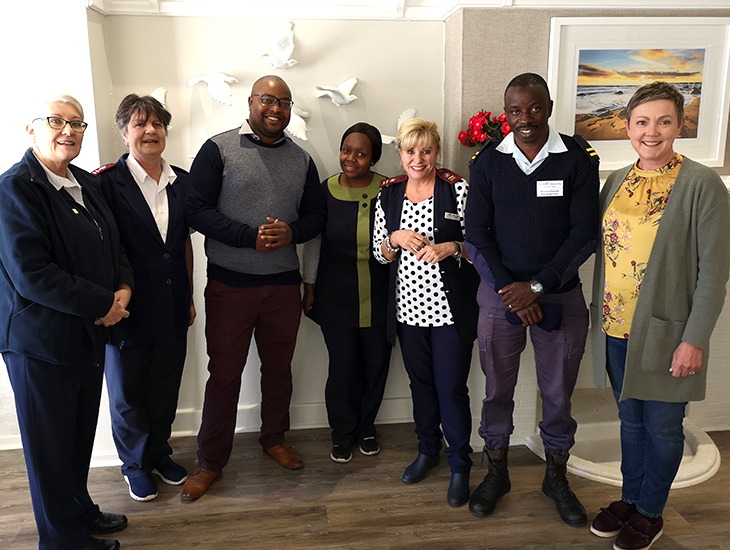 On Our Arrival
When Albert and Brighton (our Everlytic ambassadors) arrived at Wits Hospice, they were met by a warm and helpful security guard named Dixon. Not only did Dixon double as Hospice's well-informed tour guide, but it was also Dixon's birthday. Albert and Brighton could tell that Dixon is a loved member of the Hospice team as everyone who saw him wished him a happy birthday.
Hospice Facilities
The Wits Hospice facilities are clean and welcoming, but the building is old, and you can see that funds are stretched. The whole second floor, however, looks completely different to the ground floor. Thanks to a generous donation that Hospice received from one donor, they've used the resources to renovate and buy new furniture.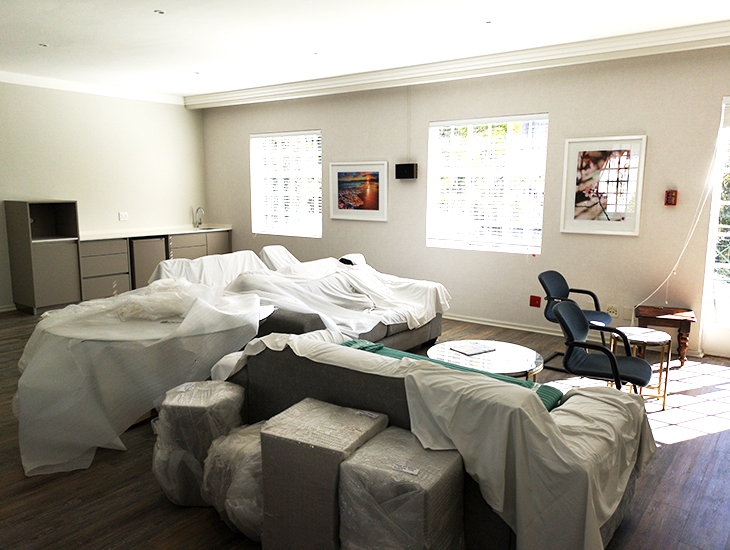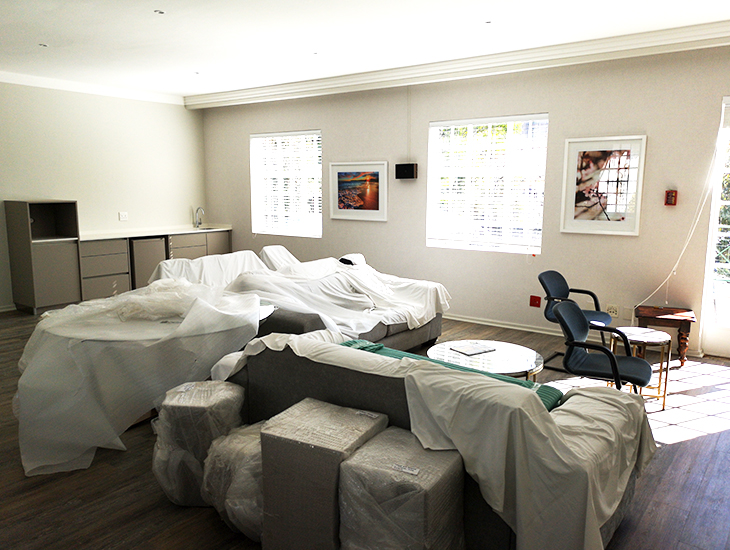 Hospice Patients
Hospice has multiple patient-care solutions. Some patients stay at the Hospice itself, often arriving near the end of their lives and living out their final days there. These patients are cared for by the staff and, after they pass on, the staff provide counselling and support to their families.
Hospice nurses also care for patients in the comfort of their own homes, helping them do things like bath, cook, take medicines, and administer other treatments needed.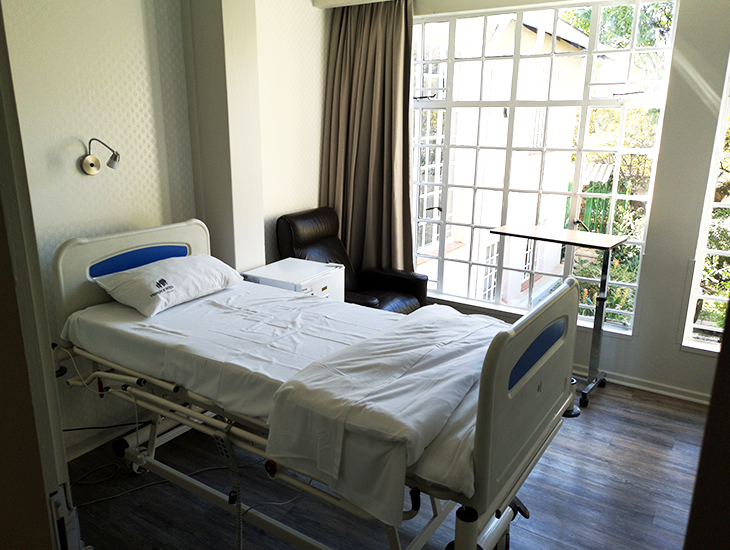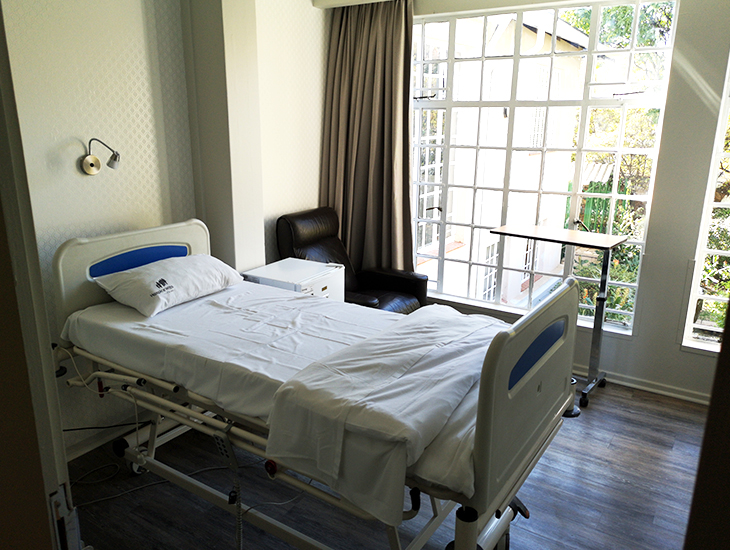 Hospice Learnings
When we asked Albert what he learned from the experience, he said:
"It's one thing to donate to the less fortunate. It's something completely different to see what's really out there. I've always known that I am fortunate. I am young, healthy, have a place to live, have a car, have food on the table. But going to places like this, it always opens your eyes to see how things really are.

These people are at the ends of their lives and they are cared for by people who know them from nowhere. We are quick to complain about things that aren't how we want them to be, but there are others who would give anything to be in the position we are in.

It's sad to think that a place like this needs to rely on Mandela Day to get noticed."
Donate to Hospice
Hospice is run largely on financial donations from the corporate sector and the sale of second-hand donated goods in their thrift shops. Their thrift shops, however, only account for a small portion of their budget.
Of the estimated R35 million they need per year, only R3 million comes from their shops. So, if you or your organisation is able to make a contribution to the important and compassionate work that they do, click the button below. Everything you donate makes a difference.
If you aren't in a position to donate goods or finances, Albert and Brighton say: offer your time. When they spoke to the CEO, she told them that time is something that they're always short of. Donate your time to help paint a wall or help in the garden; anything that will help lighten their workload.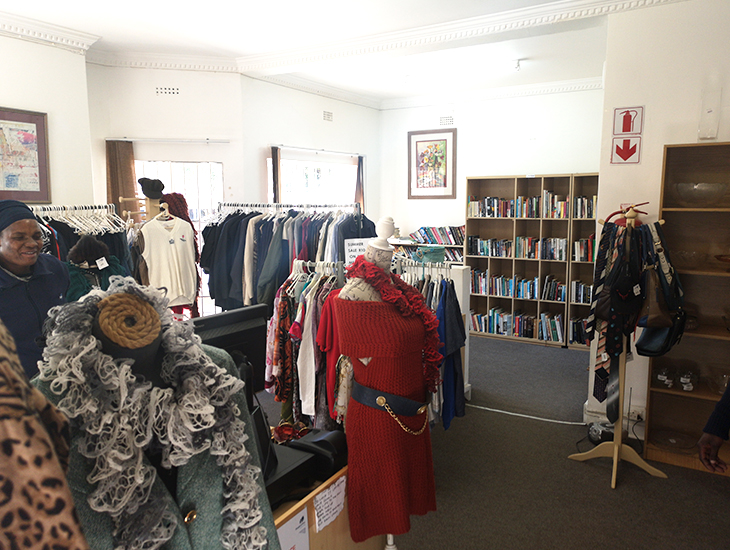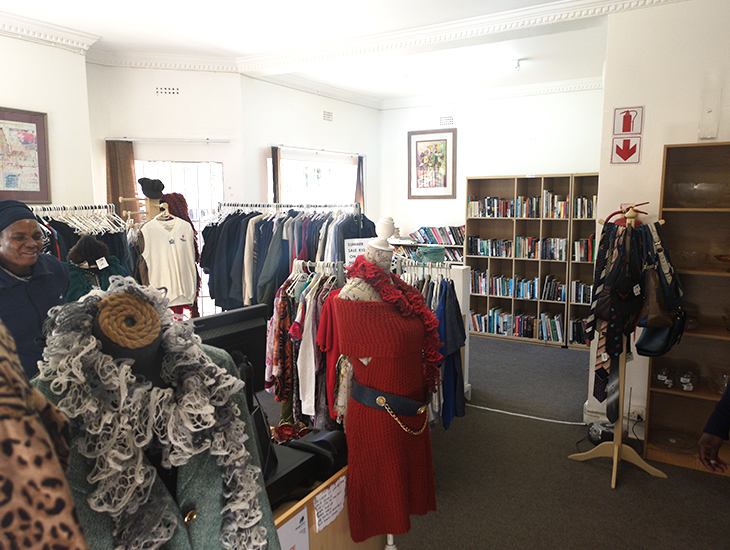 About Hospice
Hospice is an NGO that provides palliative care to around 120,000 people suffering from terminal or life-threatening illnesses every year. Its 108+ organisations across South Africa help patients and their families by:
Providing relief from pain and other distressing symptoms;
Integrating the psychological and spiritual aspects of patient care;
Enhancing quality of life and potentially having a positive influence on the course of illness;
Working in conjunction with other therapies intended to prolong life;
Providing palliative care for children; and
Giving families access to community resources.