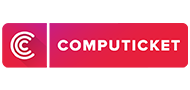 Everlytic has become an invaluable partner in regards to how, where and when we communicate with our customers and our promoters. The system has become part of our daily communications toolkit when it comes to email and SMS creation, database management, and reporting. More than that, the dedicated team at Everlytic makes sure that, regardless of the time of day, we are assisted within minutes – and that has made all the difference.
Jonathan Bassingthwaighte | Marketing Manager

I have been working with Everlytic for many years. I thank the staff for their personal touch with clients. They are willing to listen to our specific needs and provide a tailor-made solution that works for us as a company. With every company stressed out about the financial impact of Covid-19 and lockdowns, thank you Everlytic for giving us the peace of mind of being able to continue to communicate with our clients at this difficult time.
Faith Rukande | Head of Marketing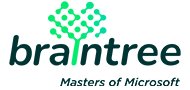 Everlytic allows us to send email, SMS and voice broadcasts; supporting our integrated approach to communication. The platform helps us track our communications, keep our database updated, and collect data like RSVPs to events. Working with Everlytic and our Relationship Manager has been one of my best experiences when working with a supplier.
Sandile Mntambo | Marketing Manager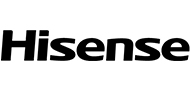 Everlytic has given us the tools to engage with our database and broaden our reach by linking between our newsletters, website, and social media. Plus, mobile-responsive templates enable us to target people on the move. The system's fairly easy to use too – you can figure out a lot of the features as you play around with them or set up additional training if you need it.
Graham Clinning | Marketing Assistant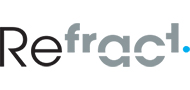 As a marketing agency with clients of various sizes, we require a lot of flexibility when it comes to email marketing. Everlytic has provided us with a platform that is versatile enough to manage both simple and complex mailing campaigns for both small and large businesses. A huge benefit of the system is that we can provide our clients access to their accounts or manage them on their behalf.
Added to this, is Everlytic's amazing support. They are quick to respond to queries and have always professionally handled any issues we've had. They have an excellent understanding of email marketing and this gives us the freedom to trust their system completely and provide our clients with the best possible service. We've worked with Everlytic for over 10 years and will continue to use their exceptional service well into the future.
Jain McGuigan | Director at Refract Marketing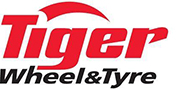 In retail, customer service feedback has the ability to fundamentally destroy your brand advocacy. That is why at TiAuto Investments, we set out to find a solution that allowed us to bridge the gap between customer experience, feedback, and follow-up with customers – in real time. Wilene and the team at Everlytic were incredible in assisting us with an advanced workflow automation solution, which has revolutionised how we approach our NPS process, enabling us to continue putting our customers first.
Frankie Coda | Digital Marketing Manager at TiAuto Investments (Pty) Ltd

It is a pleasure working with Everlytic. The Everlytic platform enables personalised and professional communication that is easy to build, update and manage. The Everlytic team is always ready to assist and support great communication, embodying the very culture that builds the business of relationship management. Our business has benefitted immensely from both the Everlytic software, as well as their training and tool kits – you can find the latter on our platform here.
Paula Hulley | IAB SA CEO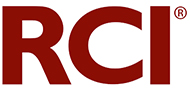 The biggest difference on email delivery compared to our previous email platform is that there is a report for a whole Master List under a List Group. This shows high level delivery. Whereas previously, we could track delivery on each grouping extract import, but there was no way of holistically seeing results on an overall targeted base.
Taryn's yearly feedback report is also something that makes a big difference! We can identify which targeted bases have a higher bounce rate. The ability to select a membership number and track a specific member's behaviour i.e. opens, clicks & bounces over different campaigns have been a real winner when it comes to queries from operations.
Ilze Stockton | Marketing Executive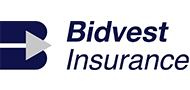 Our email distribution & marketing efforts have improved greatly since joining with Everlytic. It's easy to make great looking emails and even easier to track campaign success!
Matthew Reardon | Digital Marketing & Design
Working with Everlytic from a service and support point of view has been great. They always come to the party with quick turnaround times, they are professional, on time and what I really appreciate is that they take the time to understand exactly what the needs of our business are so that we can make sure to reach those goals.
Colleen Petersen | Gaming CRM Manager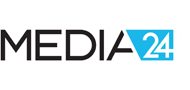 Everlytic is Media24's primary broadcast email partner. Their platform does what it says on the tin, but what differentiates them is their obsession with keeping their customers happy. They act as an extension of our team and are always willing to help. Their team is knowledgeable, professional, and friendly. Email at scale isn't a trivial matter; their technology can handle large volumes easily, whilst achieving excellent delivery rates, and managing sender reputation. They have been particularly flexible in accommodating us when we needed customisation to allow us to comply with regulation and internal governance standards. We expect great things from the team and can't wait to see what's next.
JanDirk Engelbrecht | General Manager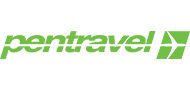 Everlytic is a wonderful system, that is easy to use and self-explanatory. There are no hard learning curves and the system is very UI friendly. The support team is phenomenal and quick with their responses. The reporting is remarkable as well. From click rates, heat mapping and general stats on our campaigns is easy to access and readily available. I cannot recommend Everlytic enough. A wonderful system with an amazing team/culture to back it.
Calvin Gentz | Creative Manager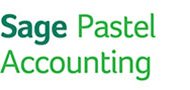 Everlytic is quite an intuitive system which is easy to use, with little to no training required. The turnaround time from implementation through to support and ultimately billing is great. It is all done in next to no time. Everlytic's reporting capabilities are just phenomenal providing you with a great overview of who opened and who clicked and this is the information we are looking for.
Kim Geral | Marketing Executive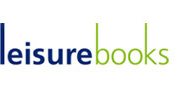 At Leisure Books we are very confident that our newsletters will arrive in our clients' inboxes and that it will help us along with our marketing efforts. Everlytic has been an absolute pleasure to work with. Everything from the way it looks, to the results we are seeing – everything has just been a pleasure.
Lilian Fairall | Senior Designer
Everlytic has helped us to channel, time and schedule our communications to our clients. We can plan ahead, monitor and do the necessary reporting. Everlytic is effective and has transformed the way we communicate to our clients to be truly customer-centric.
Gillian Loos | Head of Digital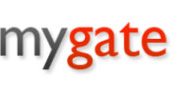 Everlytic has enhanced the way we can communicate to our clients, it is a local company and user-friendly. The number one feature we found in the Everlytic system is the reporting. This gives us an understanding of what our merchants want to read about, so that we can put more effort into the type of content that they are interested in.
Dan Edmiston | Managing Director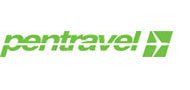 Everlytic has allowed us to remain being the experts in travel. Everlytic is the expert in email marketing, so the relationship has worked really well together and it has enhanced our marketing above anything we could imagine. Everlytic fits perfectly with Pentravel because we believe that our clients are everything and you can see for Everlytic their clients are their everything.
Angela McErlean | Marketing Co-ordinator