Keep up with Customer Expectations
The travel and hospitality industry connects with people on a level that not many others can. So, when you're looking for an email and SMS platform for your campaigns, you need one that'll ensure that your messages don't just look good – they're personal. Specific. Insightful. You need Everlytic.
Deliver End-to-End Client Experiences
Your customers' preferences are as individual as they are. With Everlytic's automated personalisation and dynamic content features, your emails and SMSs can be too. Our system allows you to:
Integrate Everlytic with your CRM to harness specific data like travel and hospitality preferences, locations, and more;

Segment your database based on any metrics that you've collected;

Send targeted emails to people in different groups (loyalty programme members, frequent flyers, etc.).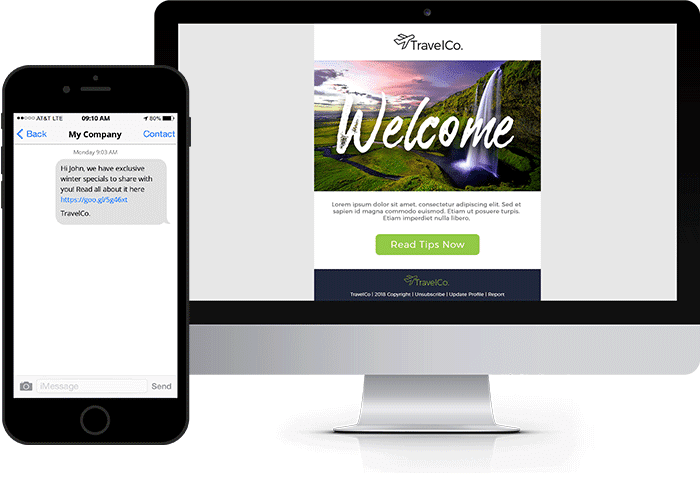 Send Eye-Catching, Custom Communications
Show your guests how beautiful your properties really are with striking, responsive emails. With our customisable email templates and intuitive drag-and-drop builder, it's easy. And that's just the start.
With Everlytic's integrated SMS-to-email feature, you can also combine the beauty of these emails with the reach of SMS. And the results speak for themselves. Tsogo Sun, for instance, reaches 61,3% more new subscribers with this feature.
Create Personal Journeys – at Scale
Everlytic's workflows feature allows you to take your subscribers on personalised journeys based on demographics, special dates, and their subscriber status. This means that you can:
Send holiday campaigns when people arrive at one of your destinations;

Make suggestions for entertainment based on the region they're travelling to;

Convert enquiries into travellers with compelling email journeys;

Send welcome campaigns to new subscribers;

Schedule automated birthday emails;

Upsell to existing travellers;

Send surveys after your client leaves.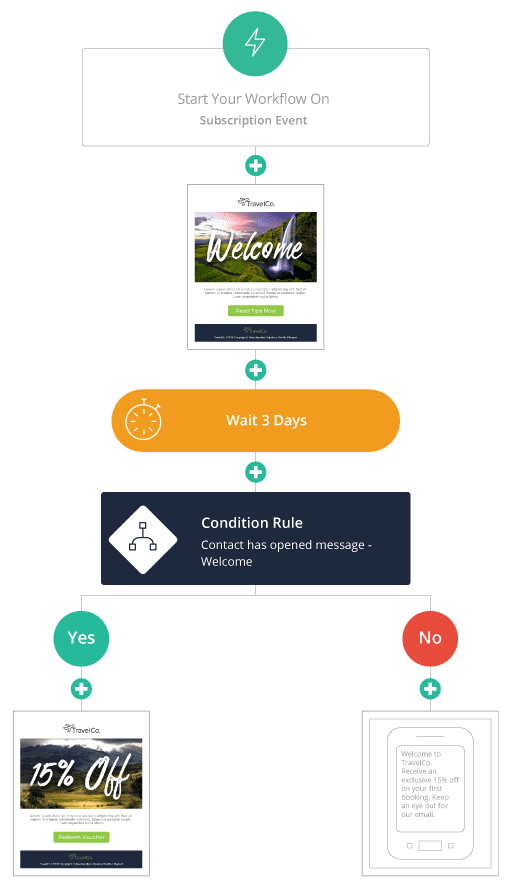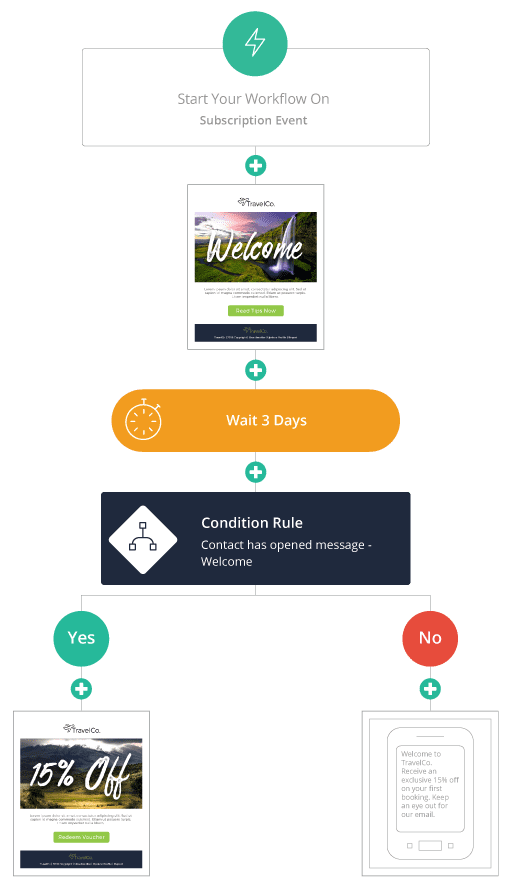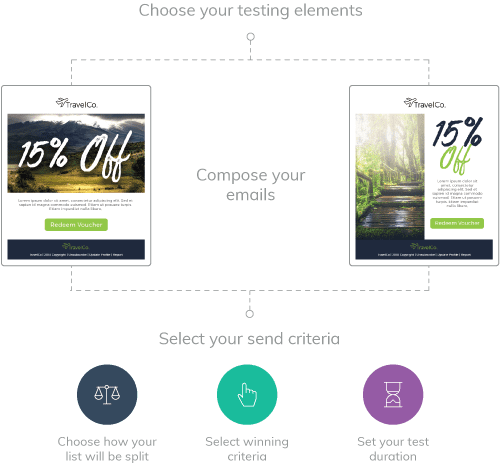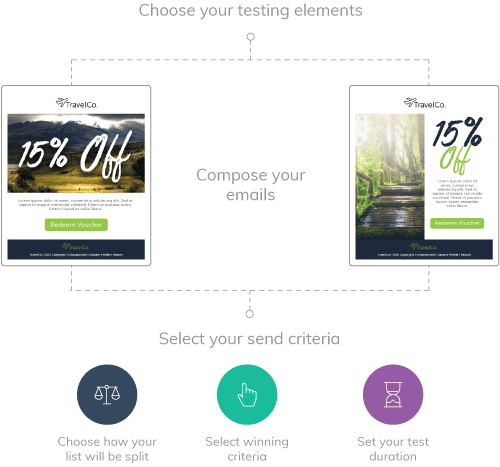 Improve Engagement with A/B Tests
Getting the message right for your audience isn't an exact science. But, with Everlytic's A/B testing functionality, it's pretty darn close.
This is because the system allows you to sample test the response on two different versions of one message, defaulting automatically to the better performing one for the final send.
Expand Campaigns with Landing Pages
Everlytic's customisable landing pages enable you to expand your digital marketing campaigns even further. These can be linked to directly from your email or SMS messages, so you can drive and track engagement on special offers, holidays, or events.
Get In-Depth Insights from Your Campaigns
Our extensive reporting suite gives you deep insight into how your campaigns perform, allowing you to:
Learn More About Your Customers
Getting to know your subscribers starts with powerful subscription forms. These can be used to:
Collect info on new guests;

Sign people up for rewards programmes;

Schedule bookings for restaurants, spas, etc.
Our subscription forms are customisable to suit your brand and can be integrated directly into your website using a widget or iframe.