WhatsApp is one of the most used instant messaging apps in the world. If you already make use of WhatsApp for Business, integrating a WhatsApp click-to-chat link into your other communications may benefit you. For example, in email, a click-to-chat link can offer a seamless communication transition from one channel to another. Let's look at how you can use click-to-chat for real-time business communication to reach your organisational goals.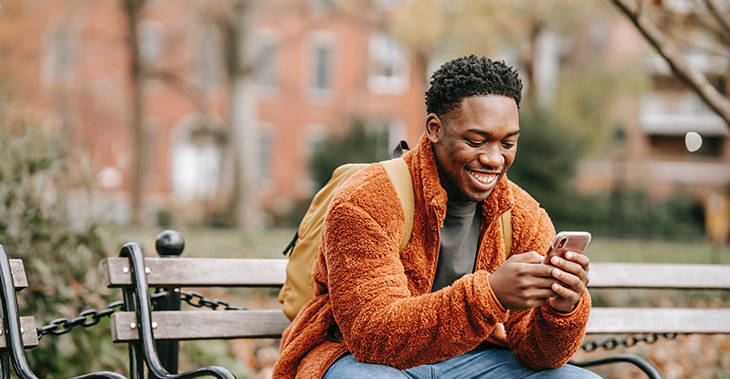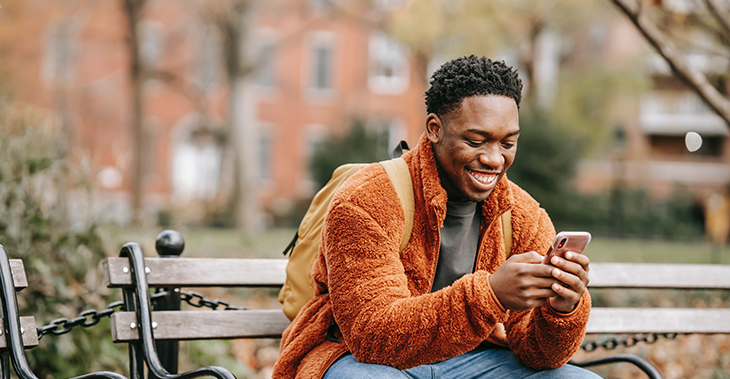 What is WhatsApp Click-to-Chat?
WhatsApp's click-to-chat feature allows you to start chatting to someone whose phone number isn't saved in your phone's address book. Imagine running a marketing campaign that allows for a two-way conversation with your customers in real-time. This feature could work wonderfully for this.
The click-to-chat link lets you create a prebuilt message that your customers can use to start communication with you. This link can be shared with your audience through digital assets like websites, emails, images, and even online ads. All you need to do is embed your specific link with your preferred message on your platform and communicate with your customers instantaneously.
Note: The person you chat to needs to have an active WhatsApp account that works both on mobile and on WhatsApp web. Additionally, you need to have a dedicated person monitoring the account to ensure they're responded to quickly and adequately.
How a Click-to-Chat Link Works
An example of this feature in action could be if your business wants to invite customers to join a webinar session happening in a week's time. You can send an email campaign with a click-to-chat link to drive customers to join the webinar. This is also an opportunity for your business to answer any questions the customers might have before the webinar.
As soon as a customer clicks a button or hyperlinked text with the code, a pre-filled message will automatically appear in the text field of a WhatsApp chat, allowing for further engagement to take place.
An example of this code is something like this: https://wa.me/27831234567?text=Hi,%20I'd%20love%20to%20join%20the%20webinar%20next%20week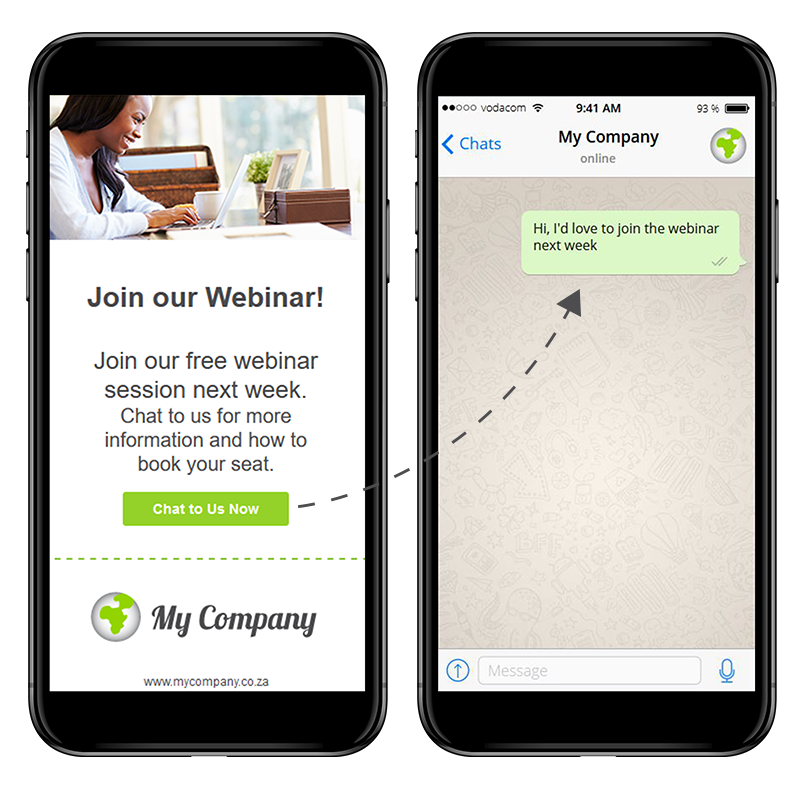 What Are Some of the Benefits?
Real-time conversations – chatting with your customers can help lighten the workload for people in your marketing and customer support teams. According to Zendesk, customer satisfaction ratings for live chat also sit at 85%.
Improving lead generation and sales efforts – a WhatsApp click-to-chat link can assist with collecting customers' phone numbers. Additionally, 40% of online customers are more likely to go through with a purchase after chatting to someone from the business.
Less effort needed from the customer – another benefit of using a WhatsApp link in your marketing campaigns is that a customer doesn't have to climb mountains to engage with you. They simply click the link to start chatting without having to save your number. This eliminates using contact-us forms, which require effort from the customer. And guess what? It doesn't break your marketing budget!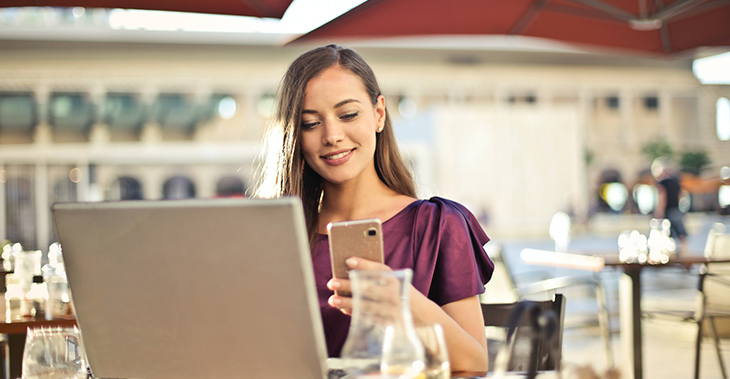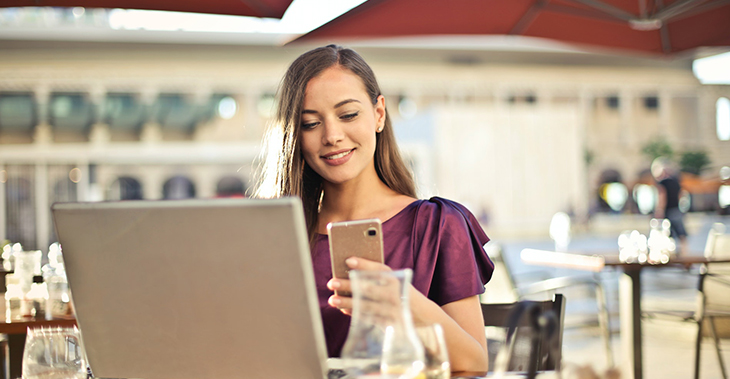 There are some facts to remember when creating a WhatsApp click-to-chat link, like ensuring that you omit additional parameters for international phone numbers and having an active WhatsApp account amongst other things. Visit the WhatsApp Click-to-Chat page to understand how the code works and how you can use the functionality to its full potential.
Real-time communication can be a great component to add to your business' communication strategy. With WhatsApp click-to-chat available and free to use, it's low-hanging fruit that you can use to help your business reach its communication goals.