You've seen them all over social media, on WhatsApp, and even on project management platforms like Monday.com. But did you know that you can use GIFs in web-based emails too? Yep. Email GIFs grab your readers' attention, boost engagement, communicate your tone and content graphically (which your brain processes faster than text), and can help increase your click-through rate. Here are some of the best tools you can use to create your own.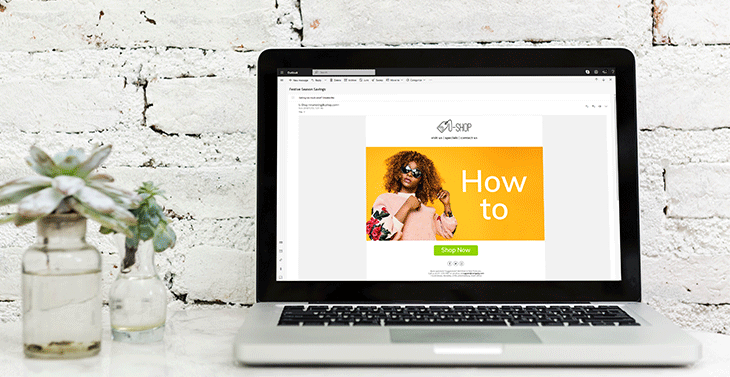 Everlytic Rotating Banners
Recently, we launched a GIF animation feature in our email Builder: rotating banners. For now, this allows you to load up to three images that rotate anywhere in your email and link to a webpage of your choice. The Builder even adapts the GIF to the size of the section you move it to. You can use this to tell a story, showcase different products, or give your email a bit of pop to catch people's attention. And, as an agile platform, this is just the beginning.
If three images aren't enough for your needs or you'd like more creative flexibility, you can either:
Wait. Our email GIFs feature is getting more advanced as we speak, or
Make your own fancy GIFs with the following tools and load them into your emails (even Everlytic ones) the same way you'd load an image. ????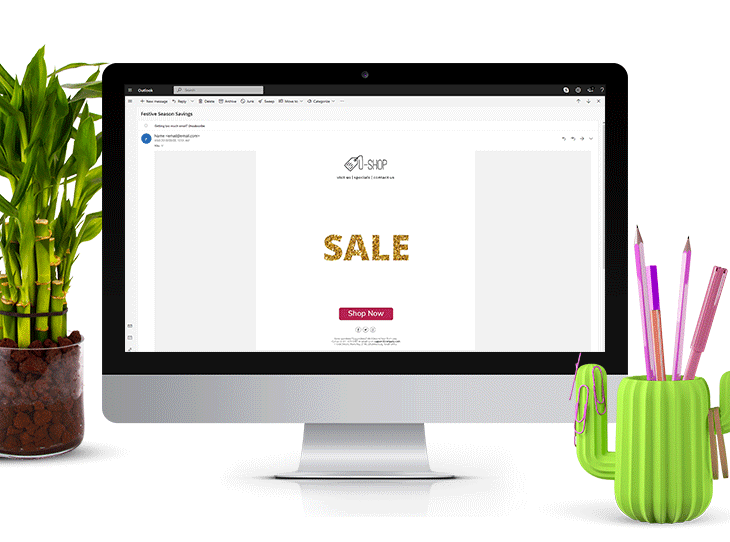 Photoshop's High-Quality GIFs
Adobe's Photoshop is a powerful software programme for creating high-quality email GIFs. You can do this by uploading a series of images on a timeline, or by converting the frames in a video into images and saving these as a GIF. Photoshop also allows you to play your GIF backwards – a fun feature if you want a different look.
Here's an incontestable tutorial on how to make a GIF with Photoshop.
The Easiest GIFs with GIPHY
GIPHY is apparently the world's largest library of animated GIFs. And now they have an online tool that enables you to make your own. Like Photoshop, GIPHY's GIF maker allows you to do this using images or with a video. Only, you don't have to pull the frames from the video before building the GIF – you just specify where in the video you want the GIF to start and the length of time that you want to loop.
You can even add custom text, stickers, and filters before uploading to GIPHY's public GIF library. Here's the tutorial. But note: the final product is low-res and public, so isn't ideal for large email GIFs or confidential purposes.
Boomerang App by Instagram
Other platforms may lead the way on GIF-making ease and quality, but Boomerang takes the cake when it comes to fun. It's a mobile app for iOS or Android that takes a short burst of photos and then loops them by playing them forwards and backwards – so your GIF kind of 'dances'. It's ideal for playful, quirky brands and messaging.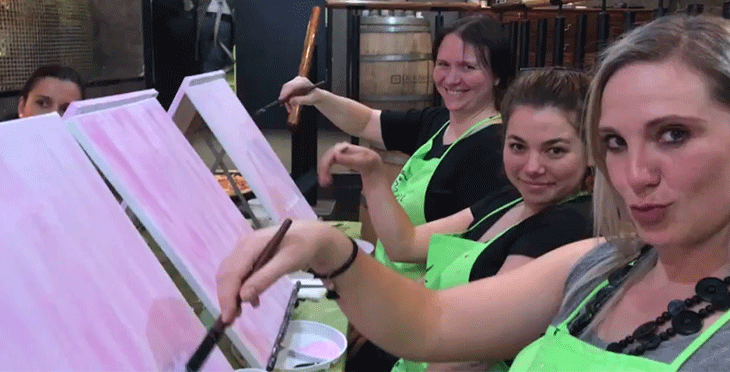 Desktop to GIF with LICEcap
It's a weird name for software, we know. But, according to Ladder's GIF-making tutorial, LICEcap is a winner for creating high-quality email GIFs in real-time by recording a section of your screen. You can even pause the recording and reposition the window if you want to zoom in or change the focus point. And saving the GIF on your hard drive means it's private and more secure.
But the cost of high quality with this software is file size – be prepared to a use up a lot of space on your hard drive for the final product.
The Awkwardly Hovering 'BUT'
Some versions of Microsoft Outlook don't support animated email GIFs – they just display the first image in the series. To ensure that all your readers have a great experience with your GIF, put the most important information (like a call to action, image of the offer, or headline) in this first frame. Then provide a link to an online version of the mail so people can view the animated version there.
Email GIFs are a fun, engaging, and clever way of communicating information in an email – especially since most web-and-mobile-based platforms display them perfectly. Experiment a bit and see what a difference it makes with your audience. And most of all: have fun!