Transactional messages convey vital information that your customer needs, and so they are often some of the most helpful messages you can send. In fact, at least 65.7% of marketers say that transactional emails are important for engagement. So, what's transactional messaging and which transactional email types can you use to drive sales and retain your customers? Read this blog for the 5 transactional email types and tips to use this year.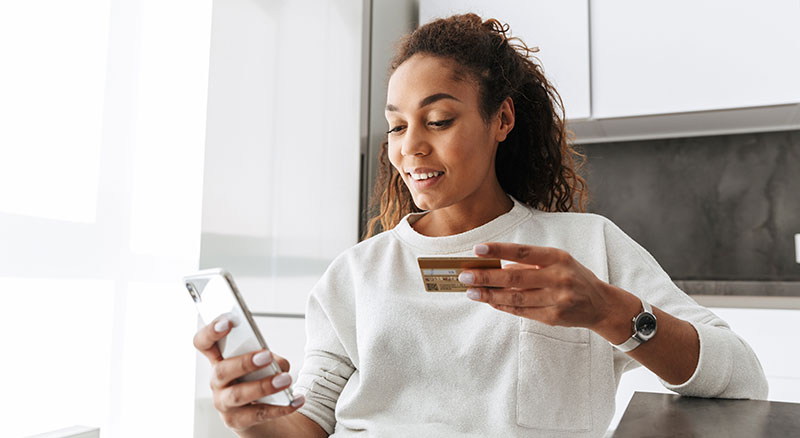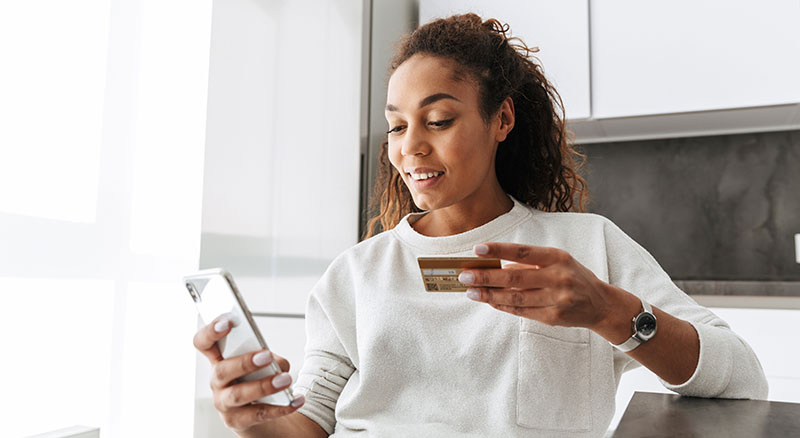 Transactional vs Promotional Messaging
What's the difference between a transactional and a marketing message? Transactional messages are unique, hyper-personalised messages triggered by the user or a system. On the other hand, marketing messages are sent to a subscriber for sales or promotional purposes based on your specific email sending frequency.
Transactional messaging can improve your business' efficiency, no matter which industry you are in. These messages enable time-critical communication, streamline customer support, and improve customer engagement, among other benefits.
5 Types of Transactional Emails and Tips
Transactional emails are automatically triggered and sent to your customers when they transact with your business. Here are 5 you can use to drive sales and retain your customers.
1. Welcome Emails
A welcome mailer is a short, automated email that you send to a new customer when they subscribe or opt-in to your database. Get tips on how to make the most of your welcome emails here.
2. Confirmation Emails
Confirmation emails (like order confirmations) are often triggered when someone purchases from your ecommerce store. Some studies show that they receive an average open rate of 42.51%.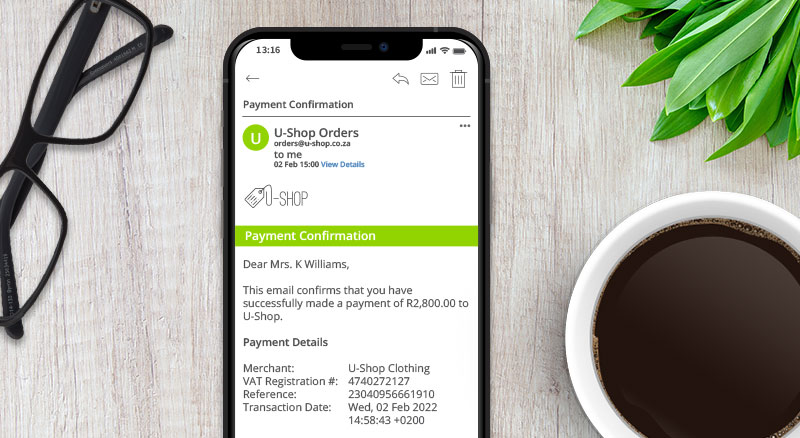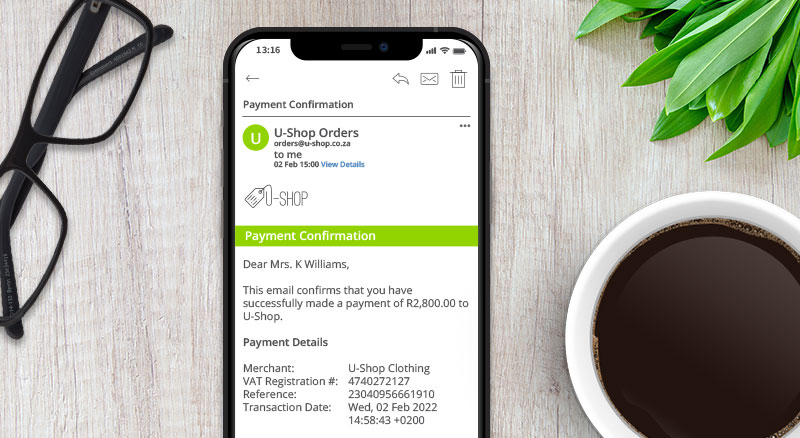 Confirmation Email Tips:
Maintain brand consistency. Your confirmation emails should have the same brand elements as your other emails, including your brand voice.
Be informative. Include important, easy-to-understand information in your email subject, preview text, and email body.
Include answers to FAQs. Adding a link to your FAQs page or shipping guide can help your customers find answers without having to contact you.
Optimise for mobile. After all, an average of 72% of emails were opened on mobile devices in 2020.
3. Reminder Emails
A reminder email prompts action, ensuring that recipients don't miss important information. Transactional messages can include subscription renewals and deadline / appointment reminders.
Reminder Email Tips:
Use a relevant subject line. This will improve your email opens as it informs the recipient about the email's purpose.
Add a sense of urgency. Adding a countdown within the reminder email can evoke a sense of urgency. You can also use the subject line to create urgency. For example, if you have an online event, let people know that seats are limited by using "Only 4 Seats Left for Our Online Event" as your email subject line.
Ensure that the reminder is friendly. Use a warm welcome or greeting and recipient's name to connect with them personally.
Include a request or call to action. Tell your recipient exactly what you want them to do. A call to action will clearly define the next step your recipient should take.
4. Notification Emails
Notification emails notify users of changes or updates to your business or their accounts, like password recovery emails. They keep the subscriber in the loop and help you with customer retention.
Notification Email Tips:
Include one clear CTA button. Call-to-action buttons increase sales by 1617%. The trick is not to overdo it.
Be specific with subject lines. Subject lines give recipients the first impression of your notification email. Here are tips on how to write strong subject lines that grab recipients' attention.
Use personalisation. It encourages engagement.
Set emails to send instantly. It's a good practice to notify customers of changes or important updates immediately. For example, if your website is down, let your subscribers know that your team is working to resolve the issue.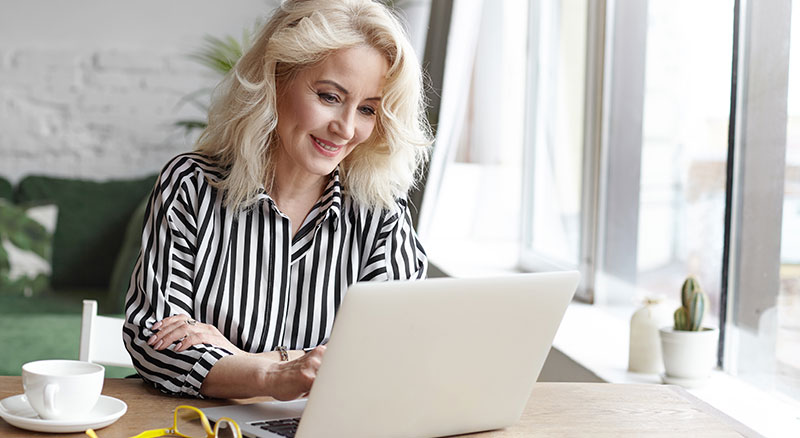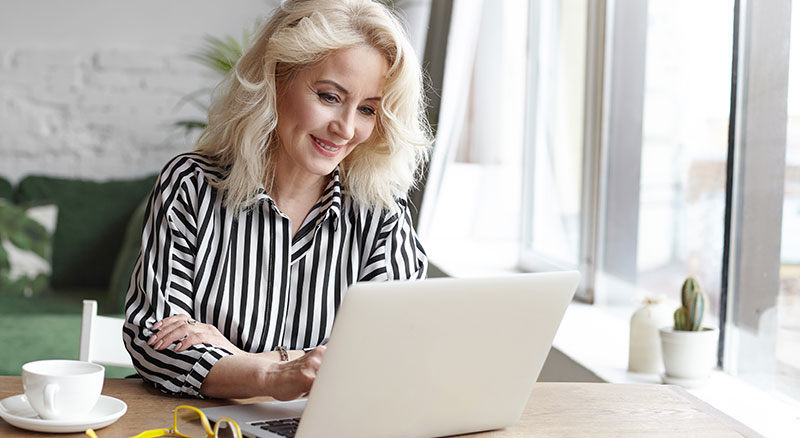 5. Request Emails
These emails gather qualitative opinions from customers after they attend your event, make an online purchase, or use your services. You get a chance to find out what your customers love about your brand as well as the things that need improvement.
Request Email Tips:
Tell the customer what the feedback is for. Revealing the purpose of the feedback gives the customer a reason to share it with you.
Use personalisation. This will increase the chances of getting responses from your customers.
Add a CTA. A call to action will help the customer know what step to take next.
Offer a good incentive. Rewards encourage the customer to respond, knowing that you value their time and feedback.
Take Advantage of Transactional Email
Transactional messaging can benefit any business as it enables the customer of today to receive vital information immediately. Use the 5 transactional email types and tips in this post to help boost your sales and customer engagement while retaining your customers.