There's a lot you can do to get sales rolling on Black Friday 2020. If you're still gathering digital campaign ideas for your retail store, here are some great ones to consider: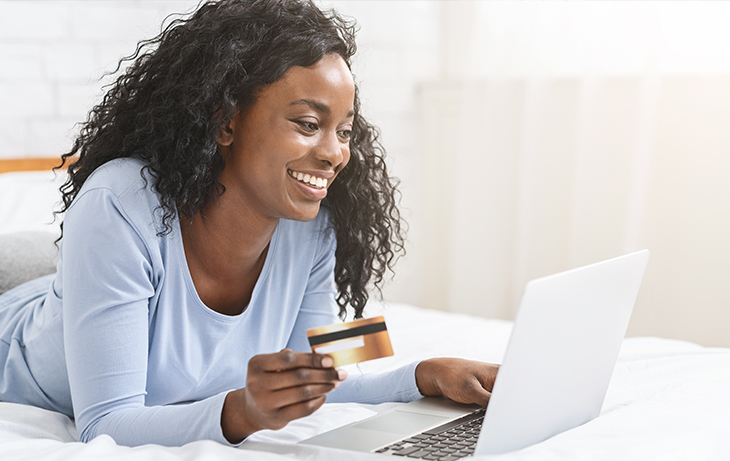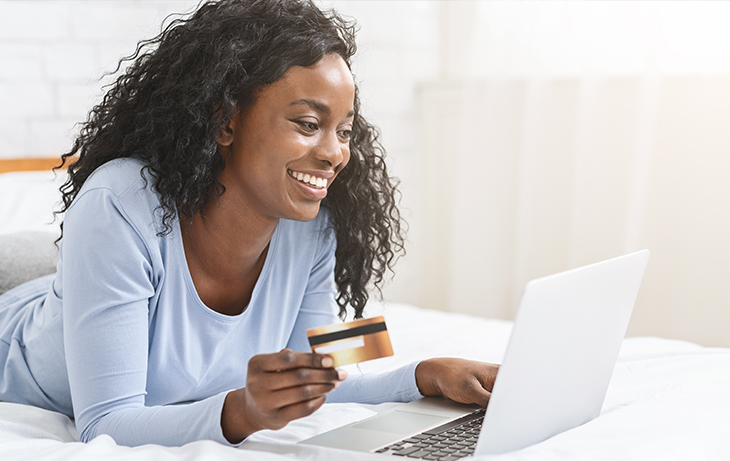 Create Amazing Content
One way of getting people to your site is by creating content that they want to read or see. This can include blog posts, guides, special deals, and unique offers with irresistible design elements. Some ideas you can use here are:
Publish engaging pre-Black-Friday blog posts to start drawing people to your site.
Create gift guides for specific purposes and people. Xsellco recommends also publishing these on other sites, directing to your site, or running ads for them on social media.
Come up with unique deals and bundles. Linnworks says following the same trends and fixed discounts may not help you stand out on Black Friday. Come up with deals that no one else is doing.
Run a 'jaw-dropping' sale on a popular item to attract customers to your store. Once customers are there, they may buy some of your other items.
Create striking imagery, like banner ads, a new hero image on your home page, and fresh visuals for your social media pages.
Share on Multiple Channels
It's a wild digital world – sticking to one platform is limiting for you and your customers. After all, they won't know about your amazing offer if they never see it. One of the most expansive moves you can make is to connect with people on multiple channels, so they can find you on the platforms that they prefer. Here are some tips for the top channels you can use:
Email & SMS Marketing
Email marketing is still the bread and butter of ecommerce. And with the right tools, it becomes even more potent, as you can hyper-personalise the experience by using their data, tracking their engagement with your messaging, and integrating with your ecommerce platform. You can even build automated communication workflows that adapt to the person's behaviour, triggering new emails or supporting messages via SMS or push notifications.
[Video] Harness Hyper-Personalisation with Three Data-Collection Methods

Hyper-personalisation is more than greeting a person by name. Candice, Everlytic's Senior Digital Copywriter, breaks it down, exploring how to collect data so you can use it.
Here are some campaign tips to use in your emails:
Tease your customers with warm-up emails. Shopify recommends that you start teasing your customers early with the deals you're offering for Black Friday. This way, they'll be on the lookout for your deals and may even budget for the purchase. If your subscribers have engaged with your emails ahead of time, email service providers are also less likely to treat your email as spam on the day.
Create a sense of urgency by putting a deadline to some of your sale items and using words like 'limited-time offer', 'while stocks last', or 'today only'. You can even use Everlytic's live countdown timer in your emails to make it that much more potent. Xsellco advises you not to overdo it though, or shoppers may become desensitised.
Focus on a few high-converting sale items. The point of an email is to invite someone to your store – not to bring the store to them. Entice readers with a small handful of prime sale items so you don't overwhelm them.
Create abandoned cart emails. The abandoned-cart rate is higher on Black Friday – usually because there are so many deals available at competitors, they find something else before making payment. Abandoned cart emails can help you recoup some of these losses, by drawing shoppers back to their carts. Read more here.
Thank customers when your sale ends. Shopify says a follow-up email, five to seven days after BFCM, can be a nice touch to keep your subscribers warm and thank them for shopping at your store.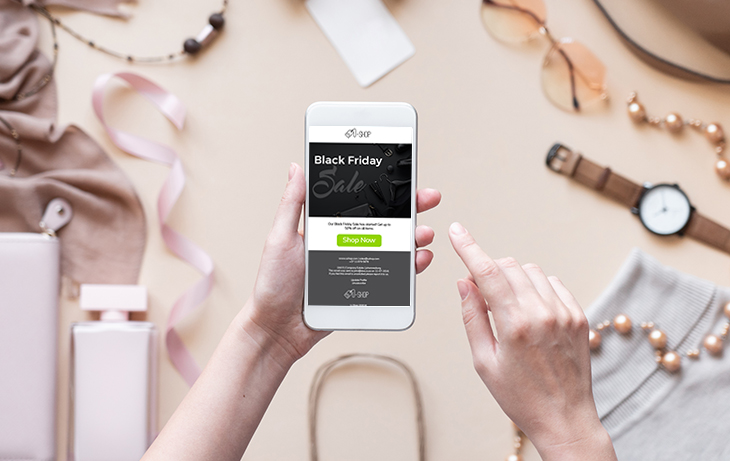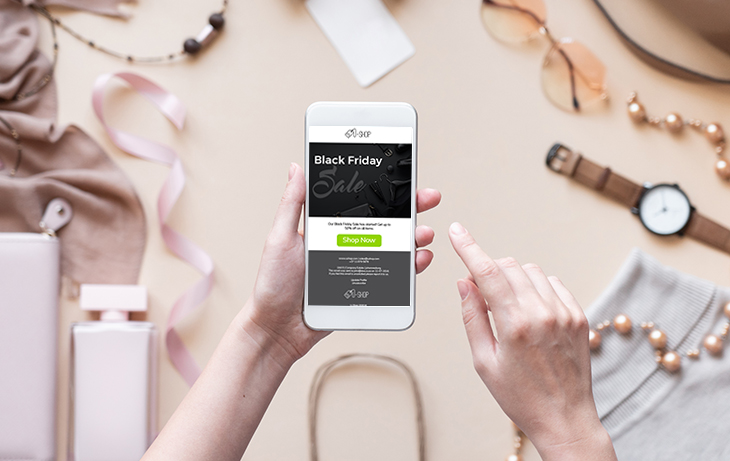 Connect on Social Media
Social media is another staple channel on Black Friday. With so many people visiting social media multiple times a day, this is where people will be looking out for deals. Here are some great social media tips we found for Black Friday:
Optimise & coordinate your social accounts. Update images, banners, profile pictures, links, CTA buttons, etc. so they all advertise and direct to your Black Friday and Cyber Monday promotions.
Pin a Black Friday tweet and / or a Facebook post to the top of your feed. This way, anyone navigating to your page will see this first.
Use trending & relevant hashtags. People use hashtags to search social media for things like #cybermondaysales, #blackfridaydeals, #giftsforher, #giftsforhim. Do some research to see which ones fit your brand best and use them in all related posts.
Harness the power of emotional marketing. People are complex, deep, feeling beings – we all love something that lights us up inside. According to Xsellco, the ten best emotions to leverage on social media are:

Amusement
Pleasure
Interest
Joy
Surprise
Hope
Happiness
Affection
Delight
Inspiration

Use social media to build your email list. Like @Home does with its Black Friday VIP campaign.
Push Notifications & Pop-Ups
Another great channel to catch shoppers on is in their browsers or mobile phones, whether they're on your site or not. Push notifications, for instance, can be sent to subscribers either via your mobile app or on their internet browser. For the latter, they just need to have the browser open to see the notification. This tells people what's potting on your store in real time; drawing them in when they wouldn't otherwise be there.
Pop-ups have a similar effect in that they catch people's attention, but these happen while a shopper is on your site. If someone moves their cursor to leave your site, for example, you can have a popup offer for free shipping or a discount code. You can even put a time limit on this to add to the FOMO.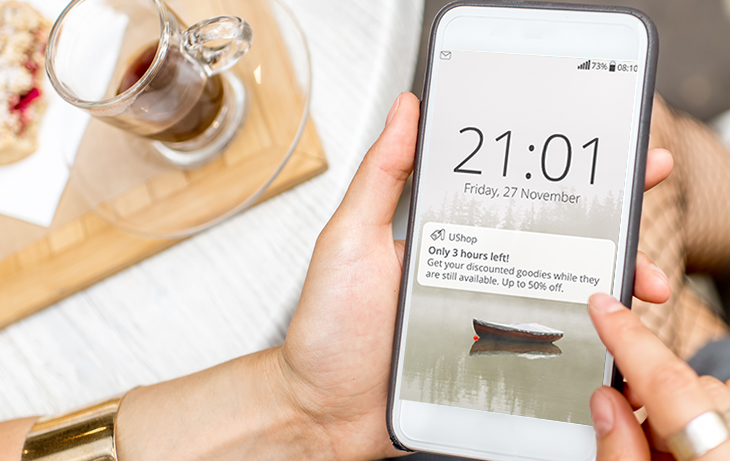 Drive Sales on Your Site
It's not just talking the talk that'll up your Black Friday sales – there are some things you can do on your site that can help drive conversions too.
Retarget Your Site Visitors
If someone does leave your site, not all is lost. Retarget them via email, social media, and search. For instance, Everlytic's automated workflows enable you to trigger messages to subscribers if they landed on one of your Everlytic-built landing pages but didn't click on specific links in them. This way, you can send content that appeals to them based on their interaction with the rest of your campaign.
On social media and Google, you can also trigger ads to people that have landed on a specific URL. Customise ads for these people based on what they've shown interest in and what is likely to draw them back.
Shopify says you can also retarget shoppers that have already purchased from your store. Since existing customers are usually easier to convert, they'll probably be particularly receptive to your Black Friday deals.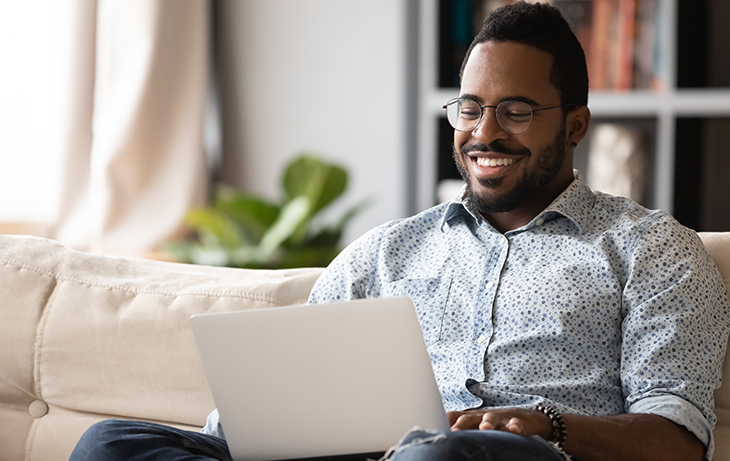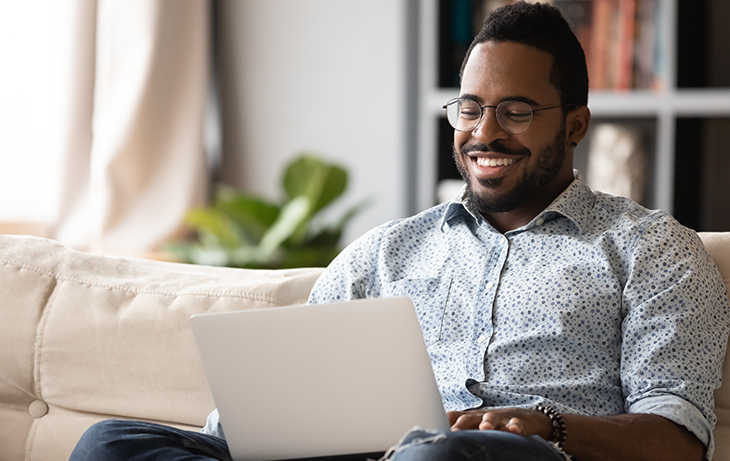 Automate Your Comms for BFCM
Competition is fierce in the online space this Black Friday and Cyber Monday. By automating your multi-channel communication strategy, you lighten the load on your teams, personalise the customer experience, and can make the journey seamless and intuitive. Everlytic enables ecommerce integrations, abandoned-cart messaging, Gmail promotions, countdown timers, in-depth reports, and so much more.