Towards the end of 2018, Everlytic, an email and SMS-marketing and communication platform, re-launched its Lite packages for small-to-medium enterprises. This lighter version of Everlytic's robust Enterprise packages allows SMEs to: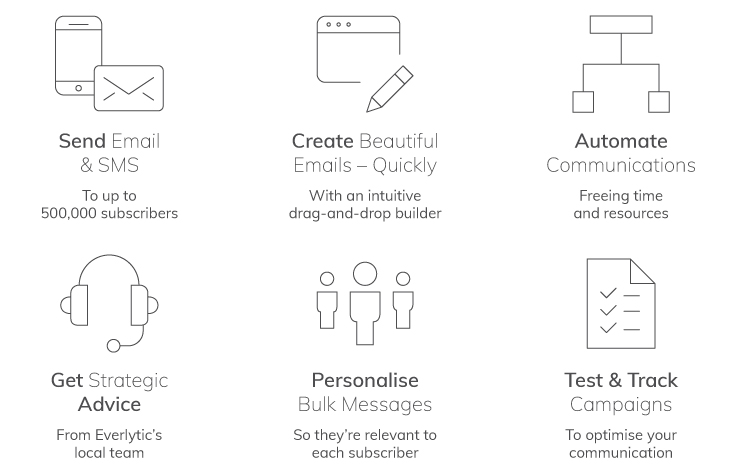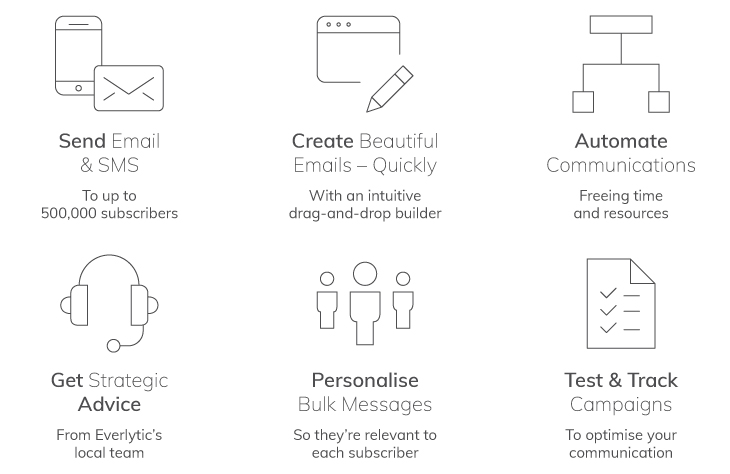 When asked why small businesses use Everlytic's communication software, Katherine Marriott, Everlytic's Sales Manager says:
"We've found that small-business owners appreciate our personal service and strategic guidance. Together, we form a kinship that supports their needs in the local market. Plus, the fact that the platform is easy and intuitive means that anyone can send automated, personalised emails and SMSs quickly and easily."
Email & SMS for SMEs
Digital marketing isn't just for banks and big corporates. In today's internet age, even small and medium enterprises have to differentiate themselves with personalised, automated communications. And with email and SMS, it's not only easy and cost-effective – it gets results.
In fact, research shows that, when used correctly, email and SMS are still two of the most effective forms of marketing communication. This is because you use them to communicate with your most engaged audience: your customers.
Why Use Everlytic?
As an SME, you do a million things and if you're an entrepreneur, you're probably figuring it all out as you go. So, when it comes to communicating effectively over email and SMS, you need an easy-to-use platform that does the heavy lifting for you. That's where Everlytic comes in.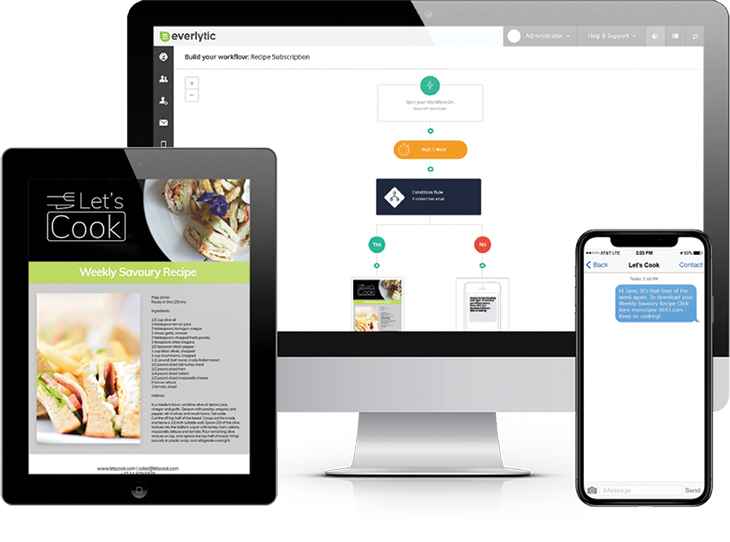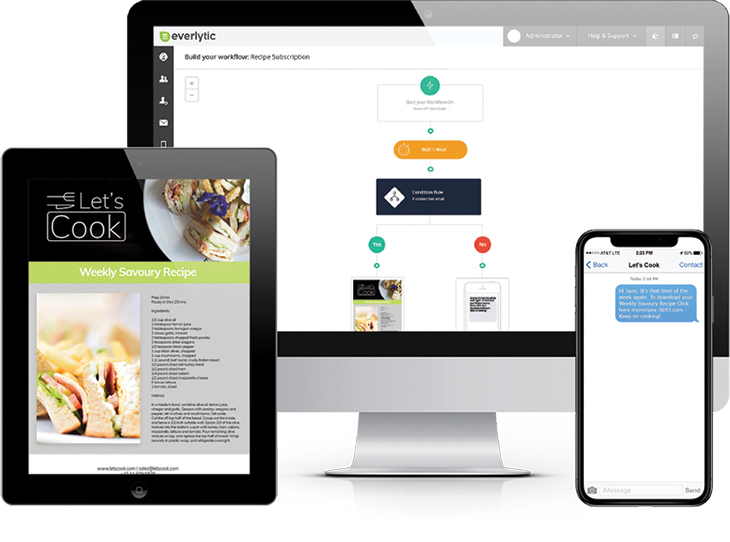 Everlytic is a digital communications and marketing platform. It enables you to grow, manage, and segment your database, compose engaging emails and SMSs, send targeted campaigns to any number of recipients, and track everything as you go. And it's simple enough for even one person to run agency-quality campaigns.
Everlytic's Top Tools
Everlytic is a powerful tool for any size business. This is because it allows you to:
Create Email & SMS Campaigns
Use Everlytic's drag-and-drop builder and bulk-SMS system to create and send attractive email and SMS notifications, promotions, newsletters, alerts, reminders, and more to any size audience.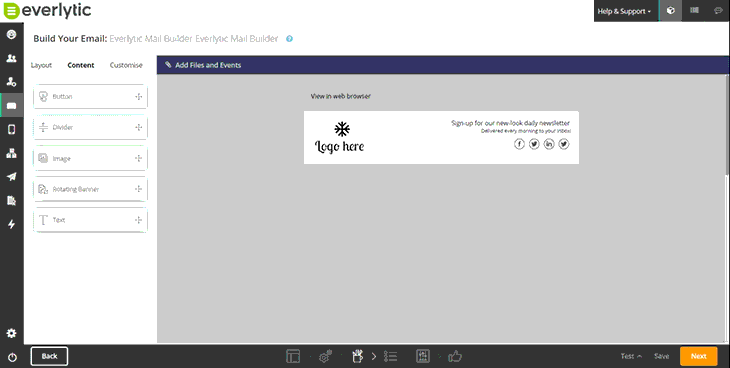 Personalise Your Messages
Create highly personalised, targeted messages that speak directly to each of your contacts, building stronger customer relationships.
Automate Your Communications
Use Everlytic's intelligent automation tools to send subscribers on email and SMS journeys tailored to their behaviour, interaction with your mails, and demographics.
Track & Analyse Your Campaigns
Track and analyse your messages to see what works best for your audience; continuously honing your communications for better performance.
Collect Subscriber Information
Online subscription forms are the easiest way to collect user information and grow your database. Everlytic's intuitive drag-and-drop builder makes them simple to create too.
Send Transactional Messages
Everlytic's secure transactional mail integration enables you to connect with an external system via SMTP or API to deliver emails and SMSs to very specific individuals. This allows you to send, track, and analyse system-generated messages like invoices, statements, and high-priority notifications.
Stay Compliant with Data Privacy
Everlytic's delivery and reputation department work in line with global data privacy best practices and legislation, helping you improve and maintain your compliance.
Integrate with Your Systems
Everlytic's CRM and ERP integrations and pre-built APIs ensure that your database is always accurate and up-to-date.
Build a High-Converting Landing Page
Landing pages are static digital marketing webpages that generate leads, supercharge conversion rates, and communicate targeted information. Everlytic's drag-and-drop landing page builder gets you there faster.
Bottom line? Everlytic's digital marketing platform simplifies and amplifies communication across email and mobile, helping you build richer customer relationships in less time and with less effort. Giving you the influence of an industry leader and the agility of a start-up.
* A version of this blog post was originally published on The Small Business Site on 5 March 2019.