You may not have chaos, stampedes, and lengthy queues at your physical stores for Black Friday 2020, but that doesn't mean they won't be there online. Are your systems ready for the load? Here's how to prepare your ecommerce systems for the biggest retail event of the year.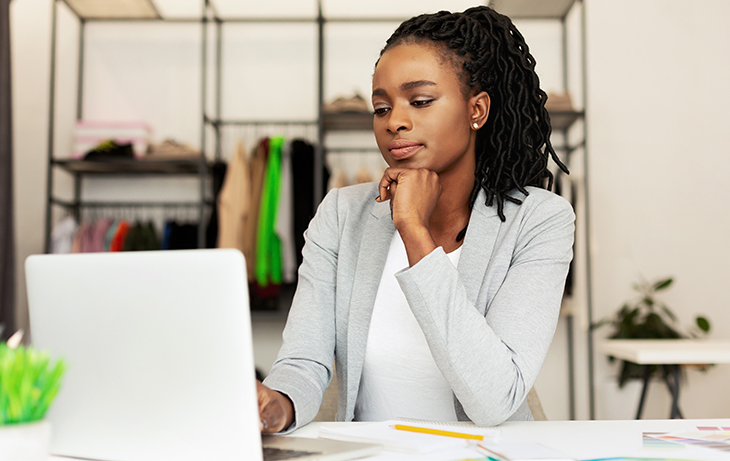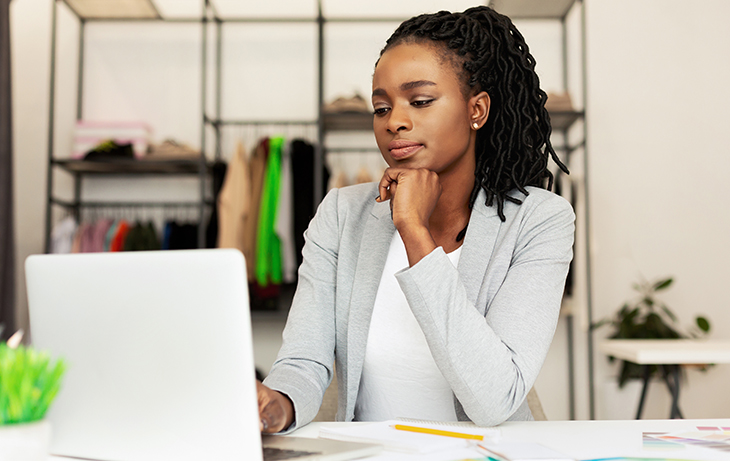 Get Your Website Ready
We've all heard the horror stories of when ecommerce stores went down in the heat of a Black Friday sale. With ecommerce going big this Black Friday, it's critical that your site is ready for unprecedented traffic. Here's some of the best tips we found:
Assess Site Speed & Bandwidth
It's fastest fingers first on Black Friday and Cyber Monday. Don't let your website speed or a lack of bandwidth be the thing that slows your shoppers down.
Check Your Checkout Process
Ensure your checkout process is as quick and easy as possible. This makes it easier for shoppers to buy from your store and reduces any friction in finalising the transaction. You can even consider implementing a 1-click checkout process, like Amazon did.
Pre-Black-Friday Campaign Tip:

Run a pre-Black-Friday campaign to get shoppers to create an account on your site beforehand, so they can beat the queue on the day. This will also reduce friction to checkout, potentially increasing sales.
Back Up Everything on Your Site
In the dreaded event that your site crashes, you'll want to make sure you can get back up and running ASAP. Referral Candy says the quickest way to do this is from a backup. Make sure everything on your site is backed up to avoid delays or mistakes switching it back on.
Always Think Mobile First
The world runs on mobile these days – well, almost. If your site and your emails aren't built to be enjoyed on mobile screens, you're at an immediate disadvantage. Don't get left behind.
Everlytic's drag-and-drop email builder ensures that all your email marketing is mobile-responsive.

#justsaying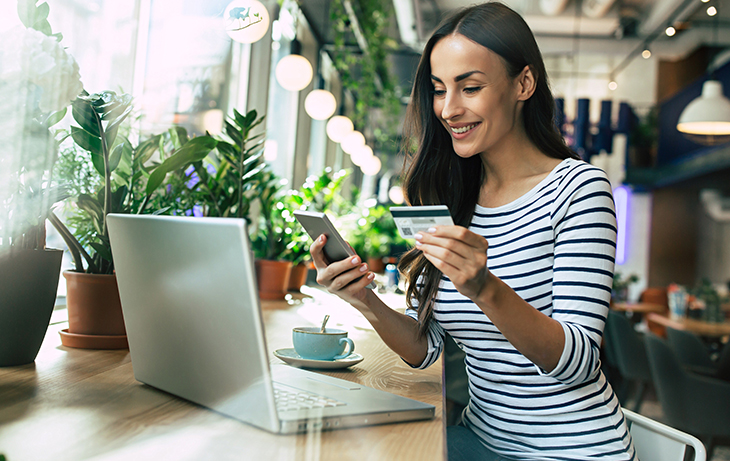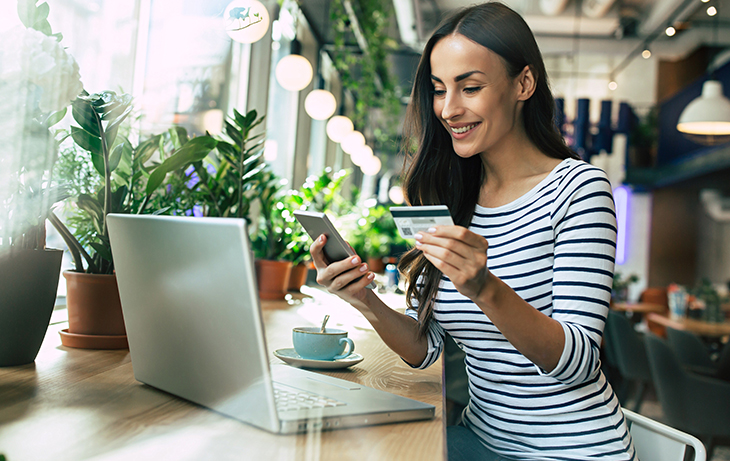 Get Your Stock Ready
Make Inventory Decisions Early
Decide early on which products you're going to promote on BFCM so you have enough time to source your inventory from suppliers. Shopify says you'll also need to forecast your demand and identify your best-selling merchandise for the sale.
Include Pandemic Product Trends
This year, it's worth including products that have increased in demand during the pandemic. Interestingly, Shopify says the top-trending product categories since March have been:
Indoor and outdoor furniture
Home office equipment and accessories
Board games and puzzles
Exercise equipment
Self-care and beauty products
Leisure wear
Referral Candy says many shoppers don't know what they plan to buy when they start – they just search the internet for Black Friday sales and see what they find. Ensure your products stand out by optimising them for search engines, including trending keywords and phrases that drive a sense of urgency in the descriptions, and optimising site navigation to find them.
Reduce abandoned carts this Black Friday with Everlytic's automated messaging integrations. Check it out.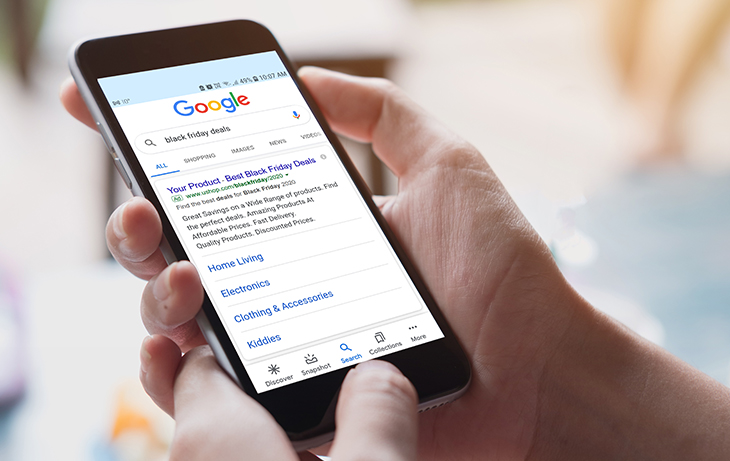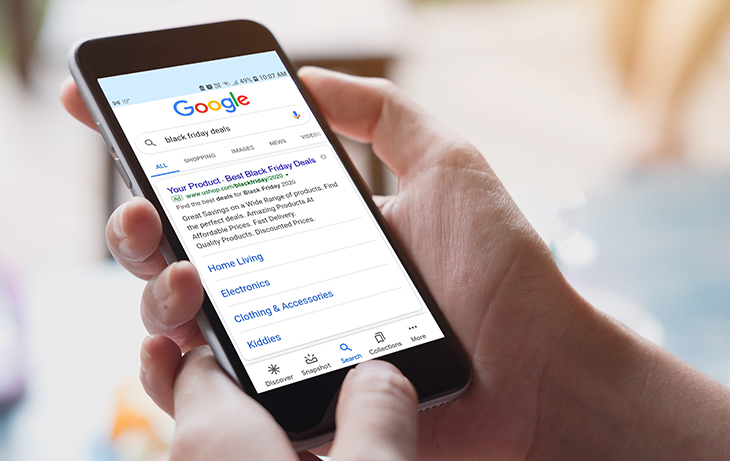 Plan Your Marketing Strategy
Start Marketing Prep Early – Like, Now
Start your Black Friday campaign planning early. If you aren't prepared yet, get on it, ASAP. Many consumers will already be looking for deals. The sooner you can get their attention, the better.
Double-Down on Top Channels
In 2020, most retailers are going online – so competition in the ecommerce space will be tougher. This is where multi-channel marketing will count in your favour. Shopify recommends identifying your most lucrative channels and doubling down on these for BFCM.
Catch Customers on Preferred Channels

Everyone has their own preferences when it comes to receiving information. With Everlytic, you can connect with shoppers using:

Email
SMS
Push notifications
Voice broadcasting

See more on our retail and ecommerce page.
Check Out the Competition
Watching your competitors can help you gauge how your promos will land for the consumer, and it can help you gather promotional ideas of your own. Shopify says the easiest way to do this is by subscribing to their email list, following them on social media, and setting up Google Alerts to see what people are saying about them.
Your hands are full on Black Friday and Cyber Monday – having to manually communicate with clients, when you have software like Everlytic available to automate it, is just unnecessary.
Build communication workflows ahead of time that respond to how subscribers engage with your messages, whether they open them or click links, whether they visit your landing pages, if they abandon their carts, and if they buy from your store. The possibilities are endless and can save you and your team immense time and energy.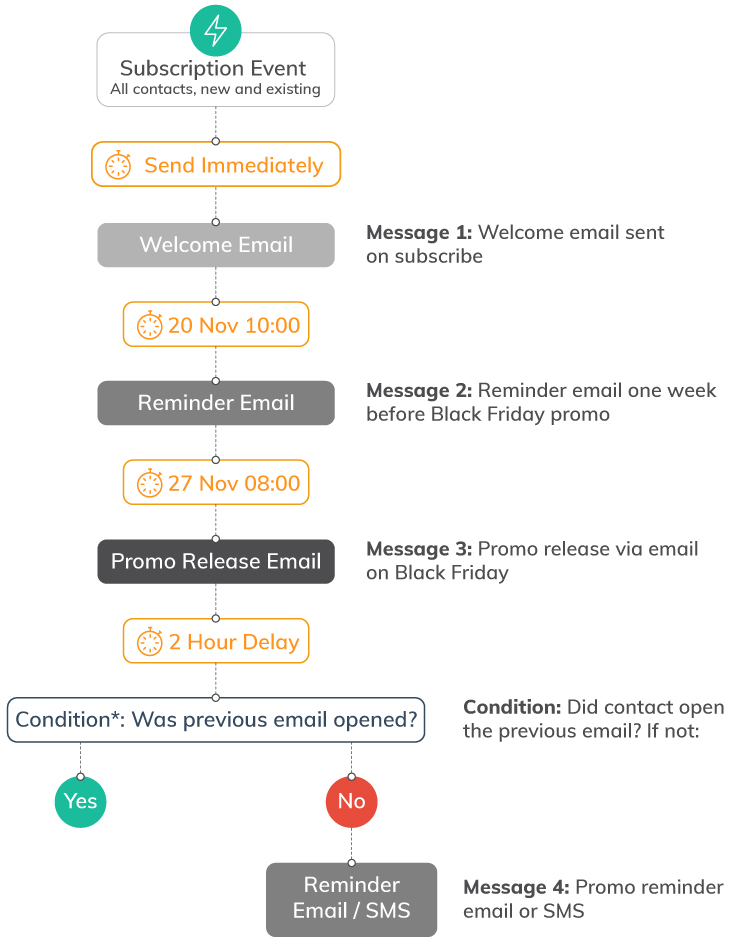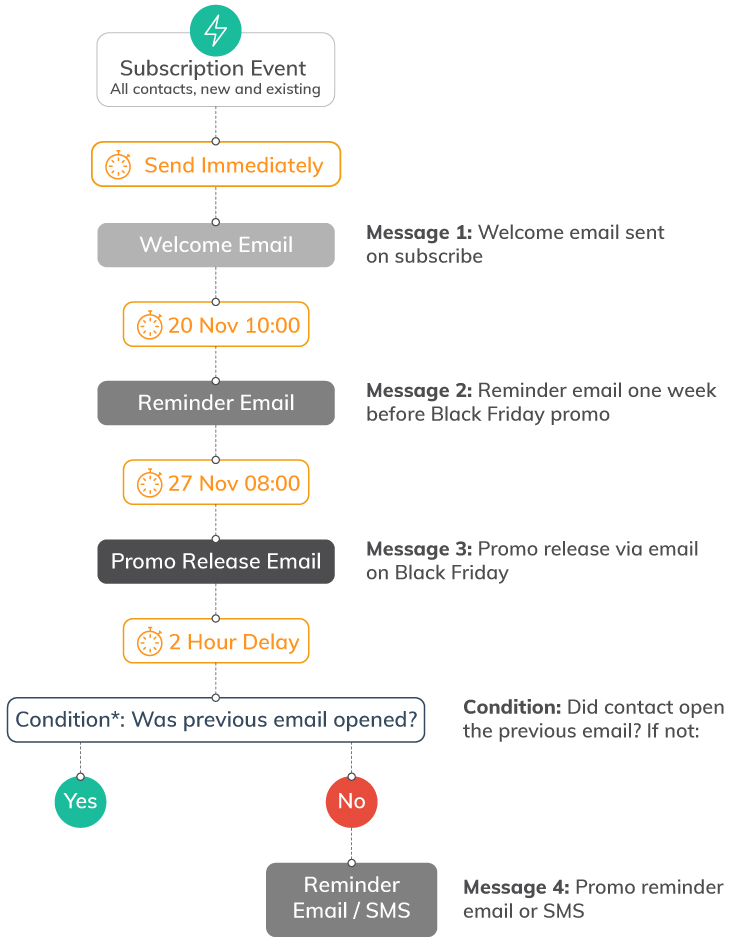 Smooth Out Logistics
Optimise Your Order Systems
Shopify says "a high volume of sales in a short period of time can make it more difficult to fulfil and get orders to customers quickly". Optimise these systems by ensuring your best-sellers are easily accessible for faster packing, hiring extra staff to speed up the fulfilment process, communicating regularly, and planning how you'll group and prioritise orders.
Prime Logistics for Action
Warrick Kernes, founder of the Insaka E-Commerce Academy says "Couriers are already gearing up, especially after being put on the back foot earlier in the year by Covid-19. But, with a bigger surge in sales, they will be under pressure. So communicate. Consumers are understanding that deliveries take a bit longer, but you can ease the process by understanding what couriers need from you and how to make their lives easier."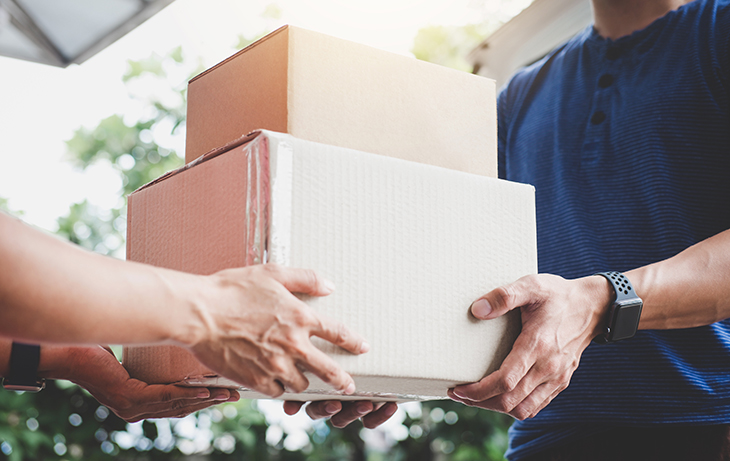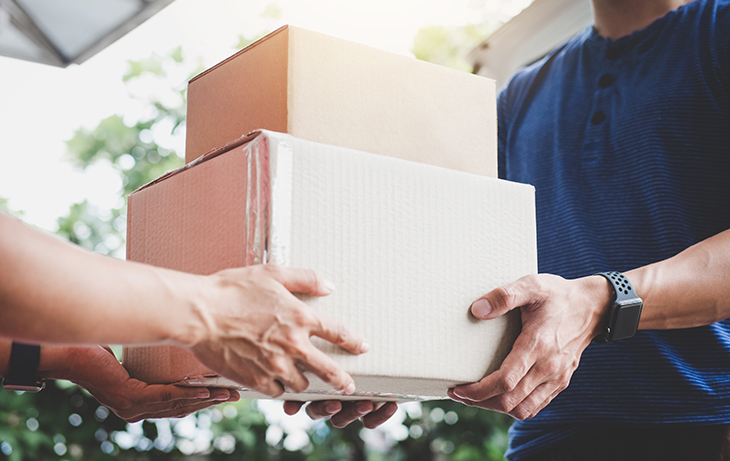 Prepare Everyone for D-Day
Communicating clearly and openly with your staff will be essential when prepping them on how the sale will go. Be transparent about what you know, what you don't know, and what they should do if they hit a stumbling block.
Start with an in-person conversation (or video call) to ensure engagement and follow it up with a summary email, if possible, so they can read it again and refer to it if necessary.
In the chaos that is Black Friday, things don't always go to plan. In cases like these, Shopify says contingency plans will save you. This means asking yourself all the uncomfortable questions ahead of time (like 'What happens if the site goes down?', 'What happens if the shipping company can't handle the load?', or 'What do we do if the inventory arrives late?') and putting plan B in place, so you can move swiftly to get running again if they happen.
Sit down with your team and list the worst-case scenarios that are specific to your business and put contingency plans in place wherever you can ahead of time, so you don't have to troubleshoot during the sale.
Gear Up Your Comms for BFCM
Competition is getting fierce in the online space – particularly during Black Friday and Cyber Monday. Stand out with an automated, multi-channel communication strategy using Everlytic. The platform enables ecommerce integrations, abandoned-cart messaging, Gmail promotions, countdown timers, in-depth reports, and so much more.