These days, it isn't just teenagers tapping away on their phones. It's everyone. So, in an ever-mobile world, it makes sense to include SMS in your business. And the stats support it.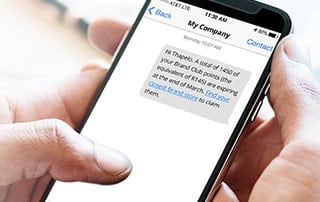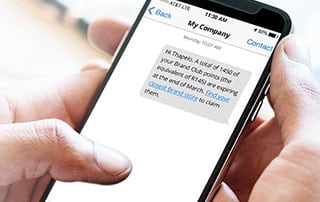 Tsogo Sun, for instance, uses our SMS to Email feature to send a link to the online version of an email via SMS. This cross-platform marketing campaign has increased their client reach by a whopping 61%!
But what can you really use SMS for in your business? And how?
More than Marketing
SMS isn't limited to marketing. It's an all-round customer engagement tool that keeps your clients happy, informed, and coming back for more – especially since you can include links to websites and landing pages.
This means you can use SMS for many different purposes, including surveys, specials, booking confirmations, appointment reminders, updates, and even payment processing. Consider these SMS examples…
SMS for Marketing
Sales is the first obvious SMS application for most of us. You can use it if you're having a sale or even if you've just launched a new product or service. Personalise it with their name and their individual preferences and you're significantly more likely to make a sale.
SMS Updates
SMS updates changes the game for banking. But finance isn't the only place where SMS updates can be valuable. Any company that processes customer products and services in the background can use SMS updates to keep clients in the loop with what's going on.
eCommerce sites, for instance, can use SMS updates to confirm and thank a client for a purchase instantly over SMS, and then update them along the way as their order is processed, shipped, and delivered.
It can also be used by loyalty programmes to SMS members whose points are about to expire. This kind of urgency is a strong sales driver.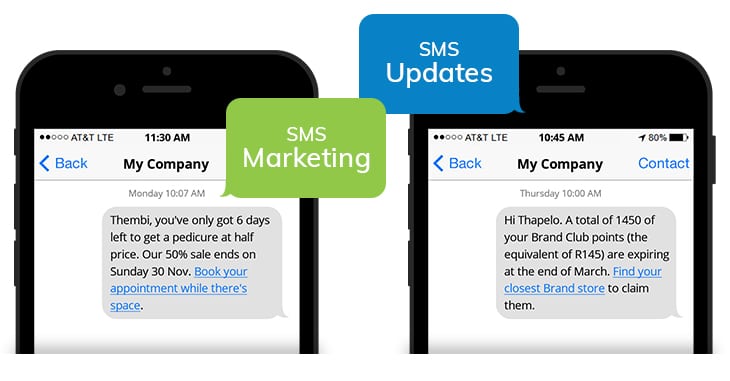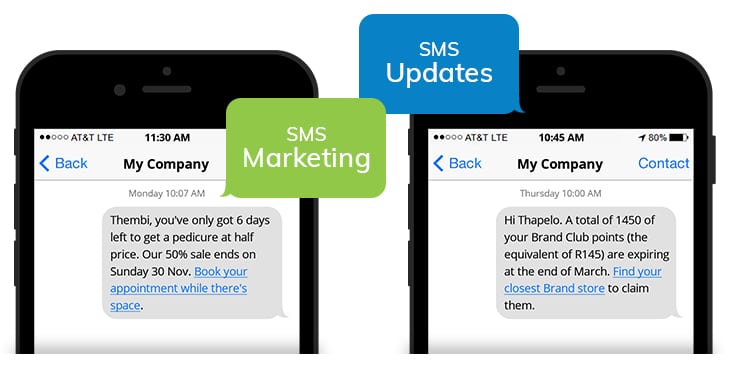 Communication
SMS isn't just for clients. It can be a useful tool for employees too. Shift workers, for example, can benefit from shift reminders sent directly to their phones before their shift. You can even link to an online calendar where workers can track and plan their shifts for the future.
Surveys over SMS
Collecting feedback from your clients can be tedious. Try taking them on an SMS journey, where you get them to rate and comment on your service. You can use this after they've completed a call with your customer care, just after they've received a product from your store, or even after they've booked a service on your site or mobile app.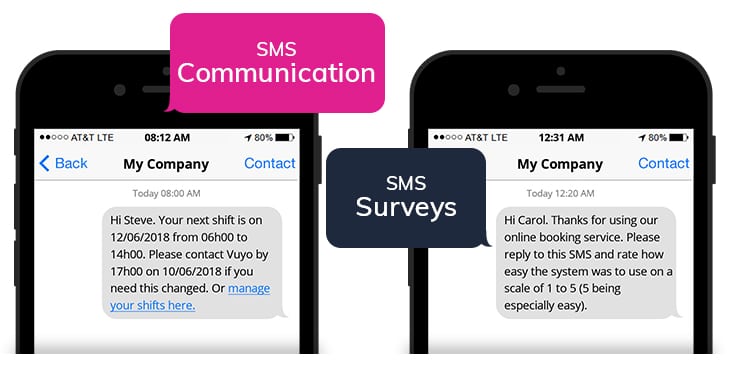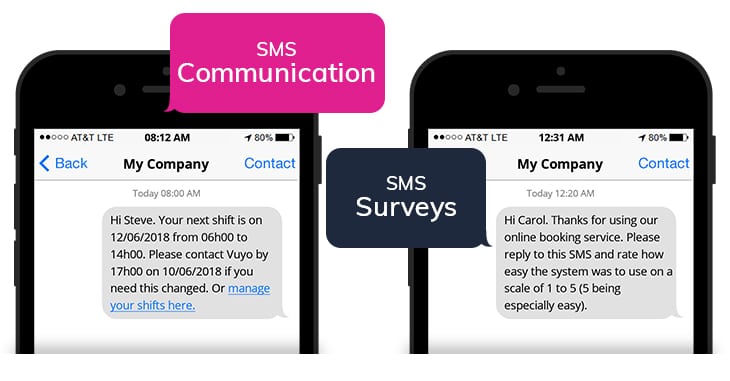 SMS Reminders
Many clients book appointments long in advance. Remind them a few days in advance to make sure they arrive.
Take payments
Cash flow is a major issue for every business. Back up your other debt-collection processes by sending an SMS to your clients with a link to your online payments portal.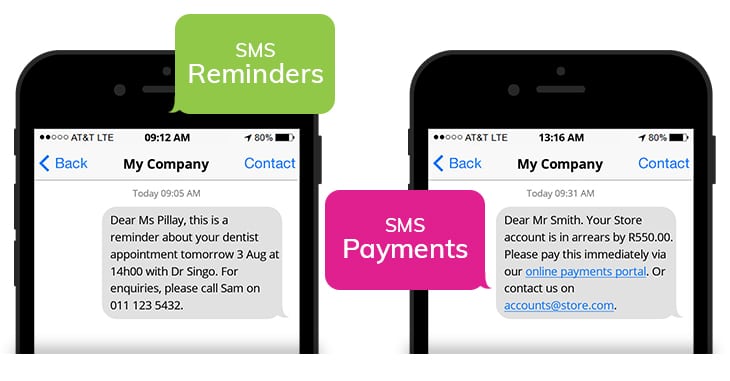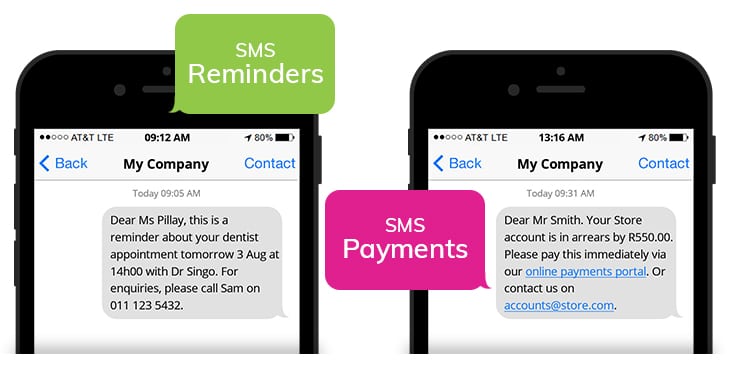 SMS is radically underestimated. A targeted, intelligent SMS campaign can expand your marketing and client engagement strategies significantly. Don't be a statistic.