Email and eCommerce have always gone hand in hand. The reasons for this include building long-term relationships with clients, driving sales, and the ease with which you can create excitement around new deals from an email campaign. Ultimately: It's a convenient, cost effective channel for eCommerce platforms to communicate with their audiences.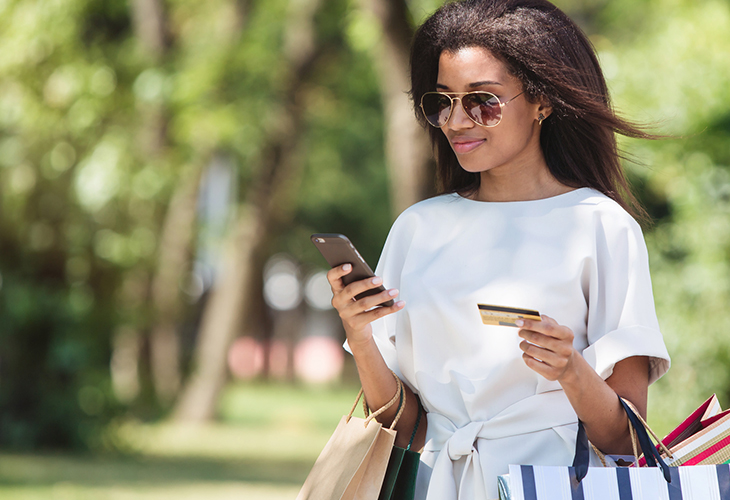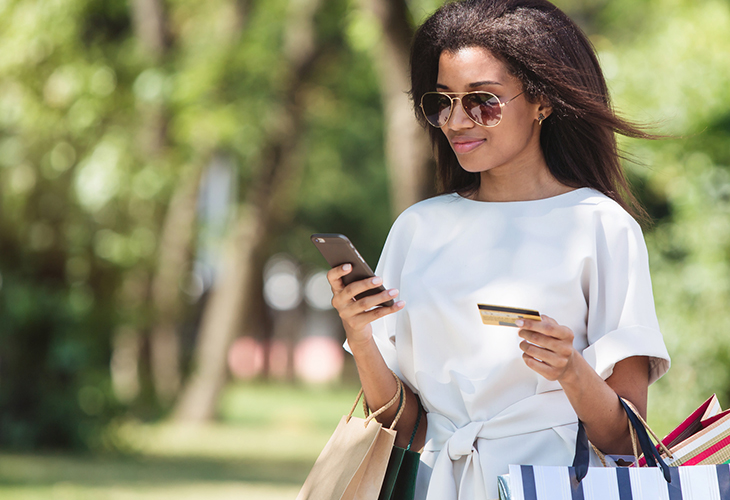 But when we did our anonymous online survey of 2,000 people from the general public with Meraki Research this year, what surprised us was the degree to which the shoppers themselves actually want to receive these emails too. Here are some of the results we found:
Most Respondents Expect to Receive Email Promotions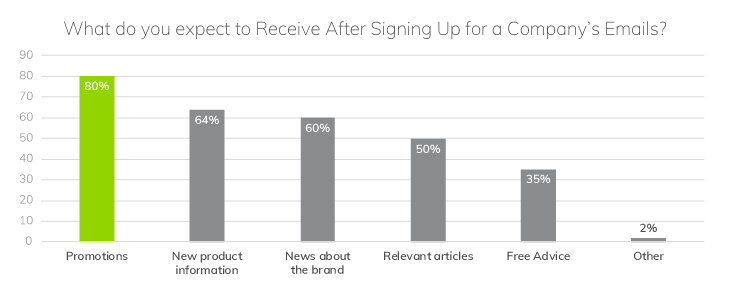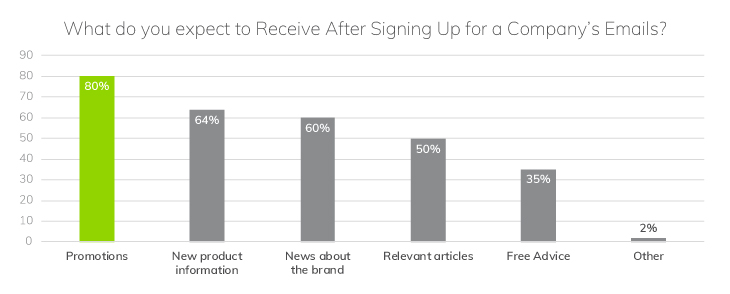 This question allowed people to select more than one answer, so many people will have picked multiple options here. But what's interesting is that people expect to receive email promotions more than any other email content after signing up for a company's mails.
In Fact, They Appear to Want Promotional Email Content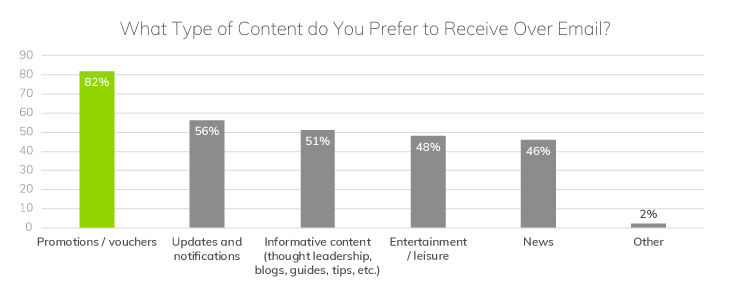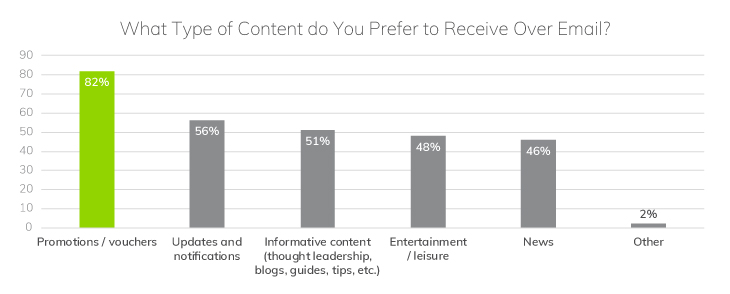 Additionally, people appear to want to receive promotions more than other email content. This is a consistent trend across all age groups, with notifications, informative content, entertainment, and news varying as secondary preferences.
And They Want Them Surprisingly Often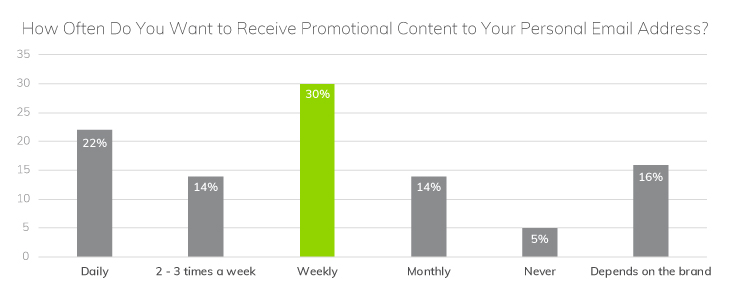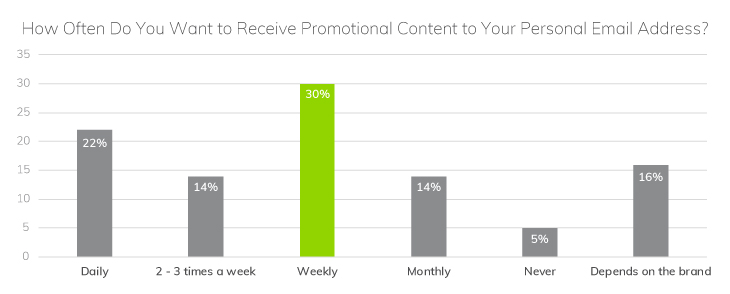 This is particularly interesting for us as our research has also shown that most people unsubscribe because they receive too many emails. We prefer to err on the side of caution and send weekly or monthly – more frequently than this may overwhelm people if your brand isn't ideally suited for it.
Most Respondents Buy Via an Email Campaign Too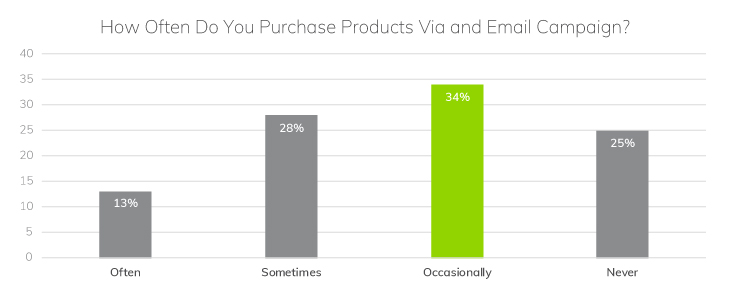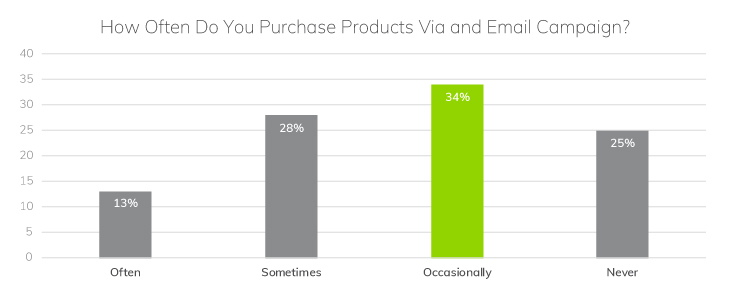 It's taken years for most people to be comfortable with buying products and services online – and many are still wary. But with security technologies improving and people becoming more educated about online security, as much as 75% of people now say that they make purchases via links in email.
And Are Excited About Future Email Features in the eCommerce Space


This was another question that allowed multiple answers, so the interest is high across all the future email technologies we listed. But, interestingly, eCommerce was the favourite.
Still not using email for your eCommerce platform or promotions? Your audience (and you) may be missing out. Check out our Hyperli case study to see how they used email marketing to re-engage dormant subscribers. Or schedule a demo with us to see how our email tools can help you maximise on your sales potential.
Our 10-minute online survey was conducted anonymously in March 2019 by Meraki Research to help us understand the communication preferences and behaviour of the general public. A total of 2000 people responded; a robust sample with an error rate of only 2.19%.